Honda presents Bridgestone with supplier award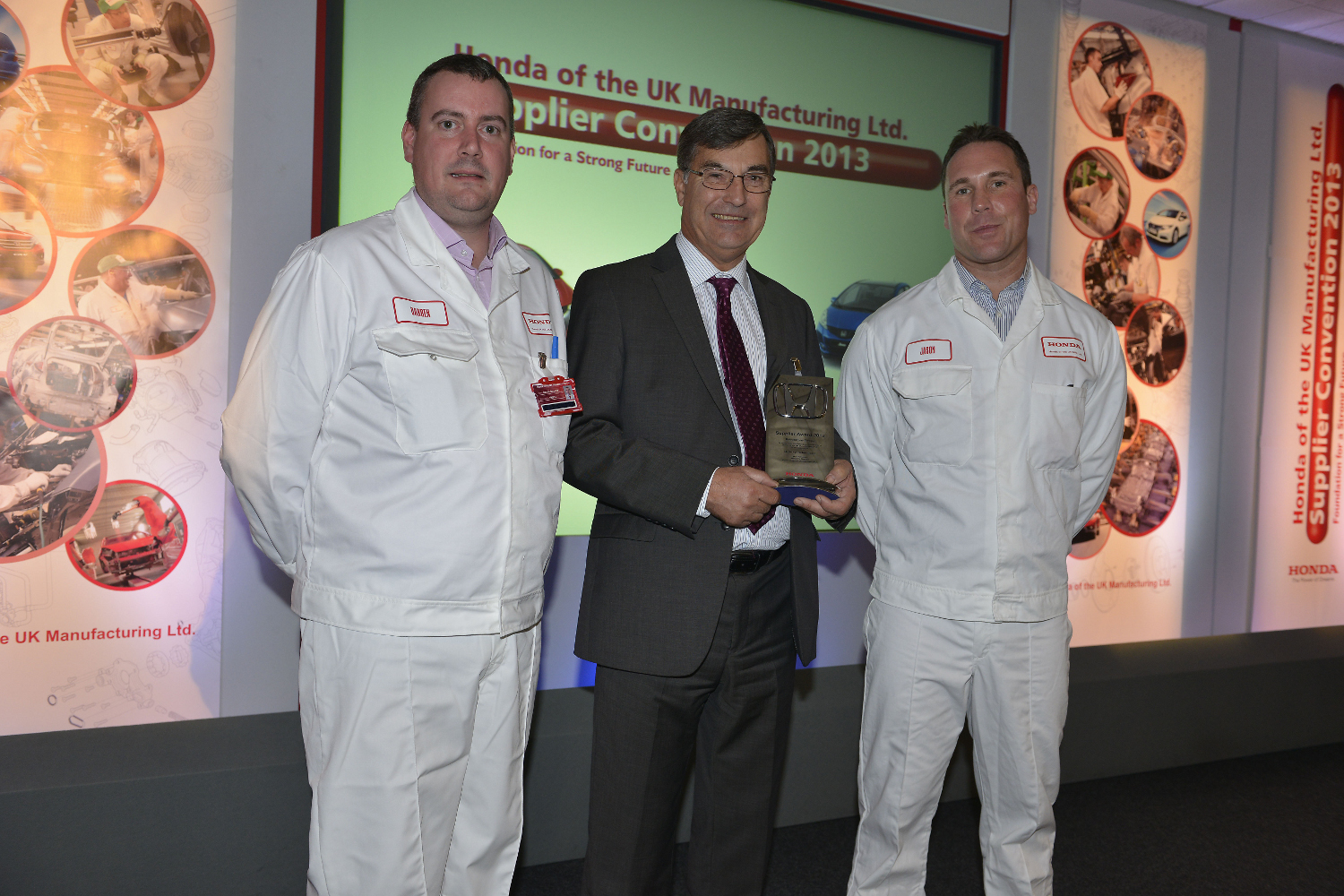 Bridgestone has received the Honda of the UK Manufacturing (HUM) supplier award 2013 for delivery performance. The award was presented to Bridgestone at the HUM Annual Supplier Convention held at its Swindon manufacturing plant in the UK on 1 October. The tyre manufacturer supplies tyres to HUM for the Civic and Jazz models. The Honda Civic is equipped with size 225/45R17 produced at the Bridgestone Poznan plant in Poland; the Honda Jazz is fitted with tyres (size 185/55R16) sourced from Bridgestone Corporation.
"Bridgestone is privileged and honoured to receive this award from HUM" said Tony Brown, key account manager, Bridgestone Europe Original Equipment. "It shows HUM's great appreciation of the hard work of everyone in the Bridgestone team for maintaining a 100 per cent delivery record throughout 2012."
This record was achieved after changes to Honda Motor Europe's production plans at the beginning of the year, which called for big increases in tyre volumes for the Jazz in a short amount of time. Bridgestone was able to source additional tyres from Japan at very short notice, and maintain supply without any disruption to the HUM production lines.
The Honda of the UK Manufacturing Ltd Supplier Award programme is designed to recognize and honour suppliers that meet the high performance standards set by Honda.