Tag: Sébastien Ogier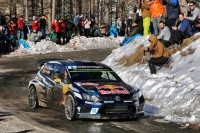 With a variety of rallying conditions traversed at Rallye Monte Carlo, the opening round of the 2016 World Rally Championship required competitors to be acutely aware of their tyres, supplier Michelin states. At 1,474.34km, including 16 stages totalling almost 375km, the winter rally is one of the season's longest, and Michelin's provision of competitive tyres and a technical support service was vital in order for crews to compete. The tyre manufacturer said the versatility of this year's tyre selection – two basic types, each available in two variants – allowed the crews to take full advantage of their allocations for the week. The event was the first competitive outing for the super-soft SS5 version of the Michelin Pilot Sport, which features the same construction as the soft Pilot Sport (S5), and was described as the predominant choice for Rallye Monte Carlo.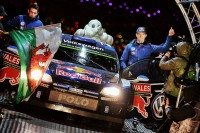 Wales Rally GB completes WRC season The 2015 Wales Rally GB concluded the 13-round FIA World Rally Championship, with Sébastien Ogier and co-driver Julien Ingrassia claiming the final victory to go alongside the already claimed Drivers' Championship in the Volkswagen Polo R WRC. Their tyre supplier, Michelin has introduced two major new tyres at the […]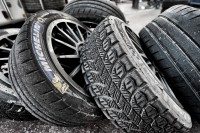 The 2015 Rallye Monte-Carlo saw Sébastien Loeb (Citroën DS3 WRC) and defending world champion Sébastien Ogier (Volkswagen Polo R WRC) clash for the first time this World Rally Championship season. Changing conditions meant competitors needed to use tyres strategically, with Michelin, one of four current tyre suppliers, talking about a broad variety of combinations of its asphalt and studded/non-studded winter tyres in use.