Tag: mixed service tyre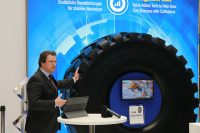 Goodyear highlighted its latest off-the-road (OTR) products and solutions for the construction machinery industry at BAUMA, including the public debut of its recently launched OMNITRAC ranges of steer and drive tyres for mixed service trucks. At BAUMA, Goodyear highlighted its EMTrack OTR tyre performance monitoring system and the TL-4A OTR tyre for articulated dump trucks and scrapers. The company also announced that it will make a $36 million investment at its manufacturing plant in Colmar-Berg, Luxembourg.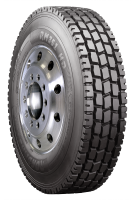 Cooper Tire has launched the Roadmaster RM351 HD mixed service drive tyre to its North American commercial range. Engineered for mixed service applications such as construction, logging and mining operations, the tyre is designed for both on- and off-road driving, and comes in two sizes: 11R22.5 and 11R24.5, in load range H.