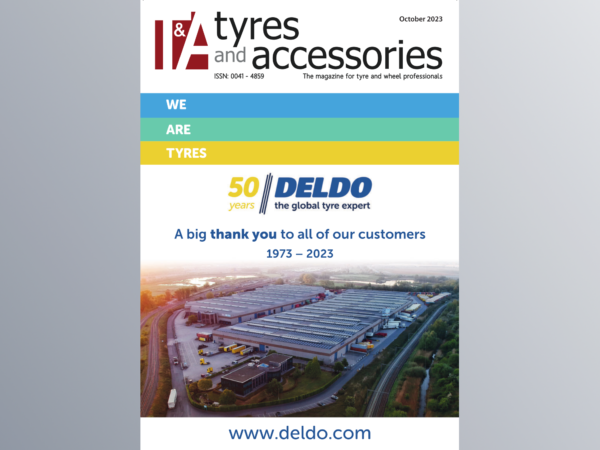 In this issue:
Resilient tyres (32)
The term resilient tyres refers to a particularly durable sub-segment of the industrial tyres business, but it also neatly highlights the strengths of the especially business-to-business-orientated material handling sector. While industry observers often highlight the consistency of the wider commercial vehicle segment – especially truck tyres – material handling tyres have also remained stable in the face of adversity and are arguably just as critical to business and therefore national economies. In addition, the turmoil of recent years has led to significant changes in the distribution and service side of the material handling tyre business. That's why October's issue takes a closer look at industrial tyres in general and material handling tyres in particular.
Tyre Wholesale (40)
As a link between manufacturers and retailers, tyre wholesalers serve an important role in the supply chain. A number of beloved international tyre brands can trace their local market success to the efforts of these businesses, and wholesalers also offer their customers product exclusivity through private brands. Our October magazine focuses on wholesalers, those based here in the UK as well as those selling into our market, and also looks at the latest tyre wholesale news from around the world.
EDITORIAL
Sunak's EV u-turn (3)
NEWS IN BRIEF (6)
UK TYRE MARKET
TyreSafe 2023 briefing (14)
TRA conference update (18)
ETB fined £100,00 (20)
Wastefront granted EA permit (24)
COMPANY
Goodyear restructures EMEA (25)
Goodyear turns 125 (26)
Tyre industry dawn raids? (28)
PRODUCT
All Michelin tyres EV-suitable (58)
Firestone truck range (62)
Pirelli EV fitments (64)
INTERNATIONAL
Superior Industries insolvency (68)
$1.07bn Egypt factory (70)
NDI, Euromaster Denmar (72)
CAREER TRACKS (76)