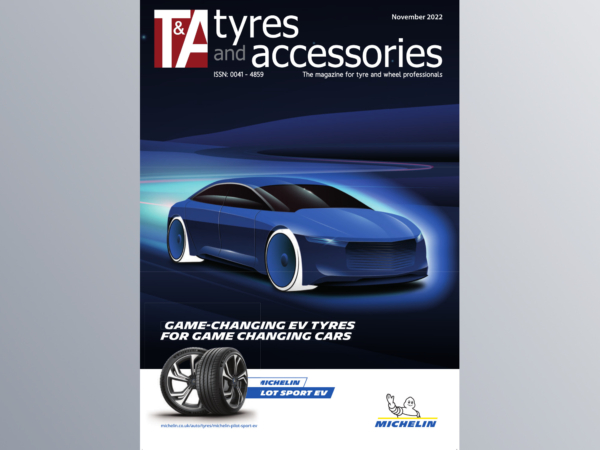 In the November 2022 issue of Tyres & Accessories:
4×4 tyres
While SUV registrations have grown to account for a sizeable chunk of the UK total and sales of SUV tyres continue to head north in line with this trend, dedicated off-road 4×4 tyres remain a niche market, albeit an important one. Tyres & Accessories is turning its attention to these products in November and will look at tyres for the back country as well as the school run.
Tyre servicing equipment
As the sole contact point with the road, tyres and wheels are the foundation upon which vehicle safety, performance and efficiency is built. It is therefore vitally important that they are maintained to the best possible standards. The rapid sensorisation and digitisation of vehicles has meant that wheel alignment in particular has increased in importance to ensure the functionality of ADAS. The connected car has therefore increased opportunities for garages to offer additional services around the tyre change. In the November issue, Tyres & Accessories looks at the latest in servicing equipment, including aligners, balancers and lifts.