Maxam Tire expands Agrixtra 70, 65 agricultural tyre sizes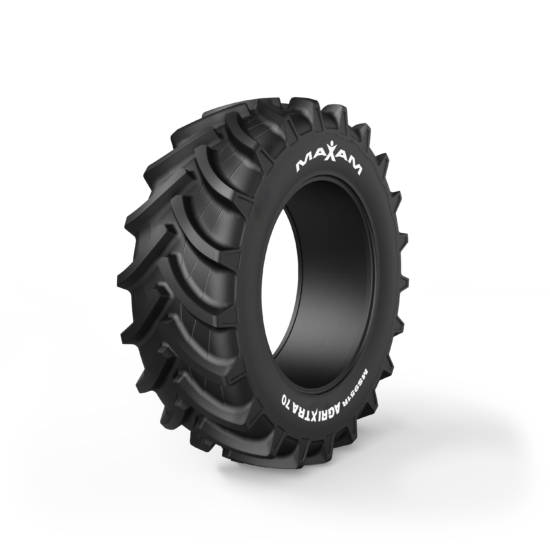 Maxam Tire has expanded the size range of its Agrixtra 70 and 65 agricultural tyres. The brand said the new sizes would help deliver options for more varied farm applications in global markets. Maxam is adding seven new sizes to the Agrixtra 70 series and two new sizes to the Agrixtra 65 range.
The Agrixtra 70 delivers improved flotation and traction with a wide profile. The self-cleaning wide tread design maximises performance in the field for increased productivity. Its 45° lug profile helps the 70 series improve traction and reduces vibration on the road.
The new 600/65R34 and 650/65R38 Agrixtra 65 tyres, like the 70 series, boast an extra wide profile for high flotation and superior traction. The 65-series is engineered to employ premium rubber compounds that reduce ozone cracking and weathering, delivering a greater value to farmers through decreased tyre wear rates. The 65 series also minimises soil disturbance through its wide gross flat plate that maximises flotation.
"Offering improved traction, increased stability, and reduced slip, the Agrixtra family of products allows Maxam to deliver a value-driven and comprehensive solution to farmers and growers globally. Maxam's eight-year tyre warranty is our promise to farmers and growers that we remain confident in protecting their investments," says Greg Gilland, vice president of global agriculture at Maxam Tire.