Maxam Tire building up agricultural portfolio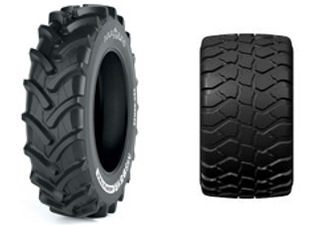 New sizes have joined the Maxam Agrixtra MS951R radial traction agricultural tyre range, and Maxam Tire reports that further sizes are on their way. The company is also developing a new radial implement tyre, the Flotxtra MS961R; this will be available in 12 sizes. Other upcoming launches include the MS965 cross-ply implement rib tyre, which will be produced in 11 sizes, the MS966 cross-ply implement tractor tyre, to be sold in three sizes, and a range of agro-industrial radial tyres.
In addition to the 30 sizes currently available in the Agrixtra MS951R line-up (20 sizes for 85 series and 10 sizes for 70 series), the company is preparing six new 85 series tyres, eight 70 series tyres and the launch of a 65 series line with 17 new fitments.
Maxam Tire states that the Agrixtra MS951R offers four key benefits:
– Soil protection: The optimum grass, sward and crops by rounded tread lug edges, and low soil compaction courtesy of the tyre's wide tread lug construction.
– Traction: Maximum traction via high tread lugs and optimised tread lug angles, and optimal self-cleaning properties through the specially designed profile base.
– Durability: Resistant radial casing construction, peripheral reinforced tread lug head.
– Lifetime performance and comfort: Increased mileage performance thanks to a special rubber compound, optimal driving comfort even at high speeds thanks to the overlapping tread lugs in the centre of the tread.