Brembo and Gold Phoenix invest 35 million euros in aftermarket brake joint venture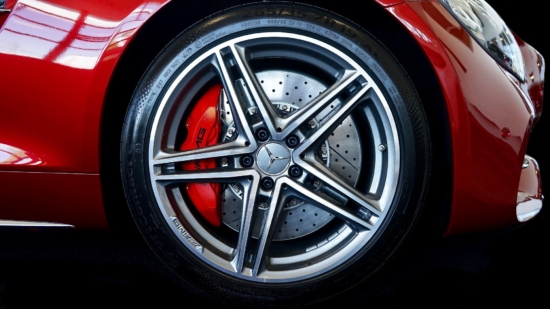 Brembo and Chinese brake manufacturer Gold Phoenix have signed a 50:50 Joint Venture agreement to create Shandong BRGP Friction Technology Co. Ltd, the first large scale Brembo manufacturing facility fully dedicated to producing aftermarket brake pads. Brembo and Gold Phoenix have agreed to invest 35 million euros in the project over the next three years. Shandong BRGP Friction Technology Co. Ltd. is expected to start operations in early 2023 in Jinan, the capital of Shandong province in Eastern China.
According to the two companies, the newly-formed will focus on "superior product quality and innovation, especially in terms of performance, comfort, durability and sustainability, with the aim of anticipating the challenges of electrification and autonomous driving".
The joint venture will serve the passenger car, light commercial and truck segments in a bid to capitalise on growing demand. Indeed, in 2020 there were more than 1.23 billion vehicles in operation globally. This number is expected to grow by more than 10 per cent by 2026 and by more than 18 per cent by 2030, reaching approximately 1.46 billion, according to Brembo's projections based on IHS Markit's data. The share of older cars is also expected to increase, generating a substantial effect on the aftermarket segment, as older vehicles are more likely to need maintenance and replacement parts.
"We have entered into a strategic and long-term partnership with a leader in high-tech braking friction products to further improve the vertical integration of our solutions" – said Roberto Caravati, Brembo Aftermarket Chief Operating Officer – "With this Joint Venture, Brembo will enjoy an even stronger positioning in the aftermarket segment, seizing new opportunities thanks to a more effective development of pads, in line with our mission of being a solution provider. All this to the benefit of our partners across the value chain and all car enthusiasts who choose to rely on our brand for top quality and performance."
"We are very pleased to form this partnership with Brembo, a company with unparalleled experience in braking systems on the global scale." – said Mr. Peng Sun, CEO of Gold Phoenix – "By combining our industrial and technological expertise, together we are committed to building a successful long-term enterprise. With a dedicated facility and team, the new company will be focused on product innovation, with the ultimate goal of delivering market-leading solutions to customers."
Shandong Gold Phoenix Co. Ltd. has been listed on the Shanghai Stock Exchange since 6 April 2017. The business designs and makes braking systems and pads/friction material for original equipment and aftermarket vehicles. Today the company has more than 6,000 brake pads and brake shoes within its portfolio, and more than 4,300 individual brake disc references. The company's 2021 turnover was $218.50 million. Founded in 1999, Gold Phoenix reportedly exports more than 80 per cent of its products to over 70 countries in Europe and the Middle East, as well as the US.