Hankook opens Spanish test centre at Applus+, Idiada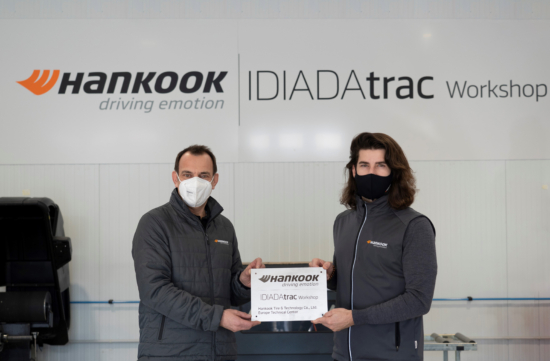 Hankook has announced the official opening of its newly constructed test centre on the premises of Applus+ in Idiada, Spain. All areas that previously had to be accommodated separately on the premises are now housed under one roof in the new workshop due to the constant growth in testing and development requirements over recent years.
The keys to the new test centre, which commenced operation last summer, were recently officially handed over in the presence of Klaus Krause, the Head of the European Research and Development Centre. The new Hankook workshop is located on the premises of operator Applus+, which is about 37 miles from Barcelona. Hankook and Applus+ have enjoyed a successful partnership for 16 years. The workshop is equipped with state-of-the-art, automated and entirely paperless test logistics from the recording of results to storage and transport processing. The on-site team of about 20, which is affiliated with the Hankook Europe Technical Centre (ETC), also has access to its modern offices, lounges and social areas.
"Having been operating from the premises since summer last year, we are delighted to have now been able to hold the official opening of the new test centre, even though it was on a smaller scale due to the pandemic. The state-of-the-art equipment in our new workshop not only allows us to ensure optimal conditions and services, but also to implement the tyre tests even more efficiently, which are a crucial part of our development work." said Klaus Krause, Head of the European Research and Development Centre in Hanover.