Halfords 'motoring revenue' will be 70% post National Tyres acquisition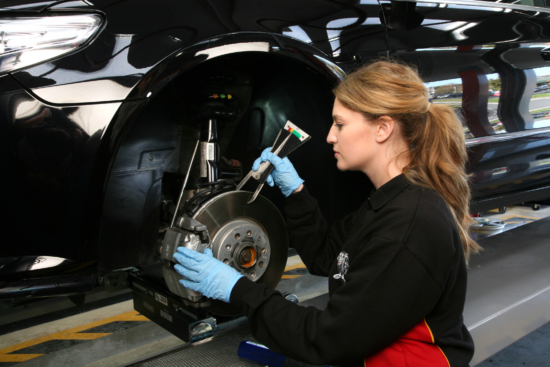 According to Halfords, the acquisition of National Tyres delivers "on its strategy to become a Motoring Services focused business". Halfords Autocentres has always been amongst the most profitable parts of the overall Halfords Group businesses and financial figures have consistently shown that autocentre-related revenue is amongst the fastest-growing parts of the group. But what the National Tyres acquisition specifically means is that what Halfords terms "motoring revenue" will "represent more than 70 per cent of Group pro-forma revenue".
Furthermore, Halfords says the National Tyres acquisition will also enhance its "electric vehicle services offer" via "greater national scale". Specifically, this means installing "electric capability" into the National network:
"We plan to quickly put in place electric capability into the National garages, so consumers can quickly and conveniently find a service point for their electric vehicle. As previously announced, we are ramping up our training of electric car, bike and scooter technicians and will have trained 2,000 by the end of the FY [financial year], doubling this number next year.
"This in turn will help us address the electric skills gap: we estimate the UK is walking towards an electric skills gap: by 2030 there will be 11 million EVs on the roads, but only circa 35,000 technicians qualified to train them – roughly half the amount needed – and we are calling on the government to work with the industry to support upskilling the necessary EV technicians."
On the subject of personnel, those working for both Halfords and National will no-doubt be asking questions relating to the effects of the acquisition on jobs. To this end, Halfords' comment were initially reassuring:
"We are very much looking forward to welcoming 1,400 highly skilled National and 24 Iverson colleagues to the business, and we are actively recruiting for skilled roles in our stores, garages and vans all over the UK."
However, the fact that the company continues to actively recruit staff coupled with the reality that some Halfords and National locations are already very close together raises the question of what synergies will be made in future and what that will mean for branches and employees. Tyres & Accessories contacted various National Tyres and Halfords executives for comment, but no further details have yet been released. What we do know is that National's CEO, Tony Neill will join the Halfords group post-acquisition.
Click here for ongoing coverage of Halfords most recent acquisition and growth plans: https://www.tyrepress.com/tag/national-tyres-and-autocare/