Halfords investing up to £81 million in Axle Group acquisition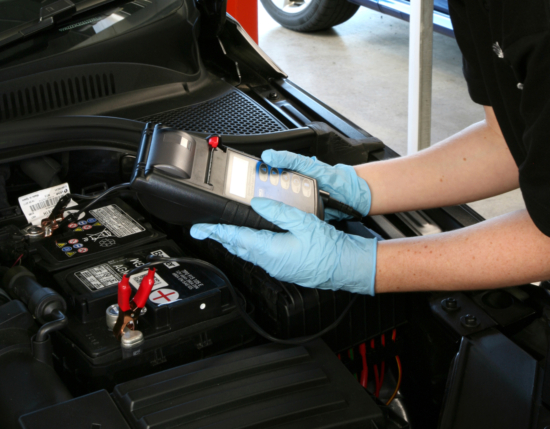 Following the news that Halfords Group is buying Axle Group Holdings Ltd including 239 National Tyres garages and 60 mobile tyre fitting vans, further details relating to the transaction have emerged. Firstly, while company announcements refer to the purchase of "National", Halfords' latest acquisition actually sees the company purchase the entire issued share capital of Axle Group Holdings Ltd for £62 million. And the transaction is expected to be completed on 9 December 2021.
But there's more, for anyone thinking that the £62 million is on the low side for "National", including all the other Axle Group business, Halfords reports that a further investment of circa £17 million will be made post-acquisition "on associated capital expenditure" and around £2 million on "integration costs". In other words, Halfords is actually prepared to invest up to around £81 million on the integration of the entire Axle Group portfolio. This includes: the Viking tyre wholesale business and Tyre Shopper in additional to the National Tyres and Autocare tyre retail centres.
Headquartered in Glasgow, Viking has 8 warehouses (including one which services the Tyre Shopper online business – see below). The tyre wholesale operation supplies a predominant proportion of National's tyres and is said to be "strategically located close to the motorway network".
Tyre Shopper is a UK based online tyre retailer, where users purchase tyres online and have them fitted at National centres or remotely using the mobile fitting service. Currently, 'online' represents "just under a third of National's sales mix".
So, what is Halfords going to end up with? Post-completion, taking existing centres into account, Halfords will have approximately 604 garages, 234 consumer vans, 190 commercial vans and 8 warehouses. Something else we do know is that National's CEO, Tony Neill, will join the Halfords group post-acquisition.
And all this is expected to result in increased profitability almost immediately. In the COVID-19 impacted year to 31 December 2020, National generated £157.7 million revenue and delivered pre-tax profits of £3.0 million (EBITDA). The company estimates that National's base case year 1, assuming the tyre market returns to normal but margin headwinds and cost inflation are sustained, is circa £5.9 million before synergies.
Tyres represent over 80 per cent of its sales mix with roughly 1.3 million tyres fitted per annum. However, in stark contrast with competitors ATS Euromaster, Kwik Fit and yes Halfords Autocentres, MOT and service business represents just 5 per cent of National's sales mix. Therefore, the relatively low proportion of MOT and service business within National's sales mix is likely to be the subject of Halfords' attention.
Graham Stapleton, Chief Executive Officer of Halfords, commented: "….National has a high quality, UK-wide network of garages and mobile tyre fitting vans, and 1,400 highly skilled colleagues, providing a complementary fit with Halfords' existing operations….
"Given our recent track record of successfully acquiring and integrating businesses, and the potential we see to further grow our Motoring Services business in other areas of the country, I am very excited about our future growth prospects, and I look forward to welcoming the new teams to the business."
Follow our ongoing Halfords/National Tyres integration coverage here: https://www.tyrepress.com/tag/national-tyres-and-autocare/