TyreServe fleet tyre sales pass 100,000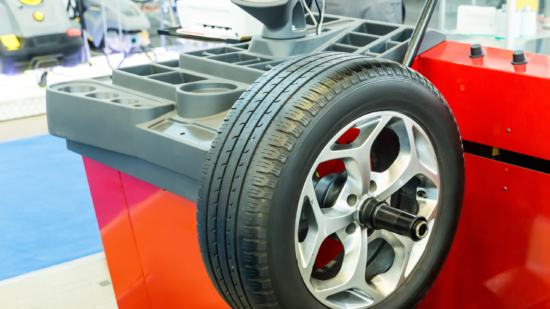 A new feature designed to help make fleet tyre payments through TyreServe easier was launched in July – at the same time as the epyx service passes the milestone of 100,000 total tyre sales.
The Outsourcing feature is designed for instances when major fleets that buy fixed cost tyre insurance from a tyre management company find that a tyre need has arisen during a routine garage visit by one of their vehicles.
On these occasions, the bill for the tyre tends to be paid by the fleet and then subsequently reclaimed by them from the tyre management company – but this often proves to be a complex process.
Instead, the new feature automatically redirects the invoice for any tyres fitted using TyreServe to the tyre management company, saving administration and resulting costs.
100,000 tyre sales milestone
The 100,000 tyre sales milestone has arrived five years after the launch of TyreServe as an additional module to epyx's 1link Service Network service, maintenance and repair (SMR) platform, which is used by fleets totalling more than 4 million vehicles.
By providing the means for tyre fitting when a car or van is already at a garage for other SMR work, TyreServe creates a one-stop shop for fleets. Work can be carried out at a network of over 3,500 franchise dealers and independent garages that offer competitive, fixed pricing for the tyre brands, using parameters defined by subscribing vehicle leasing companies.
Debbie Fox, commercial director at epyx, said: "The TyreServe concept has really gained momentum in the last couple of years and we have attracted a number of major fleets to the platform. We're expecting to process around 40,000 tyre sales this year alone, which represents a substantial increase."
epyx specialises in e-commerce solutions for the automotive sector. Its best-known products are the 1link platforms, which improve the efficiency of major fleets and their suppliers, covering functions including vehicle procurement, maintenance, hire, remarketing and relicensing. They have been adopted by fleets totalling, as we have seen, more than 4 million vehicles, nearly 9,000 service providers, and nearly all major motor manufacturers on behalf of their franchise networks.