ANRPC: Rubber demand up 7.2% in 2021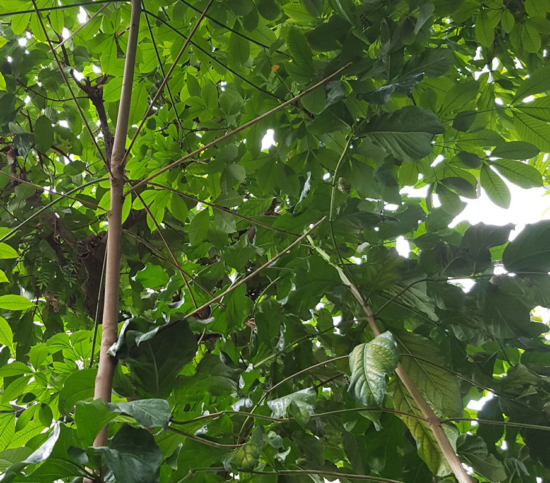 The latest figures from the Association of Natural Rubber Producing Countries (ANRPC) suggest that year-on-year growth in global natural rubber supply won't be quite as high as previously anticipated and will be lower than expected demand. The ANRPC has downwardly revised its full-year outlook on global natural rubber supply for 2021 to 13.782 million tonnes.
This figure, from the Natural Rubber Trends, July 2021 document that the association published yesterday, reflects an expectation that Malaysia will produce 30,000 fewer tonnes of natural rubber than previously anticipated. It nonetheless represents a 5.2 per cent increase on supply during 2020.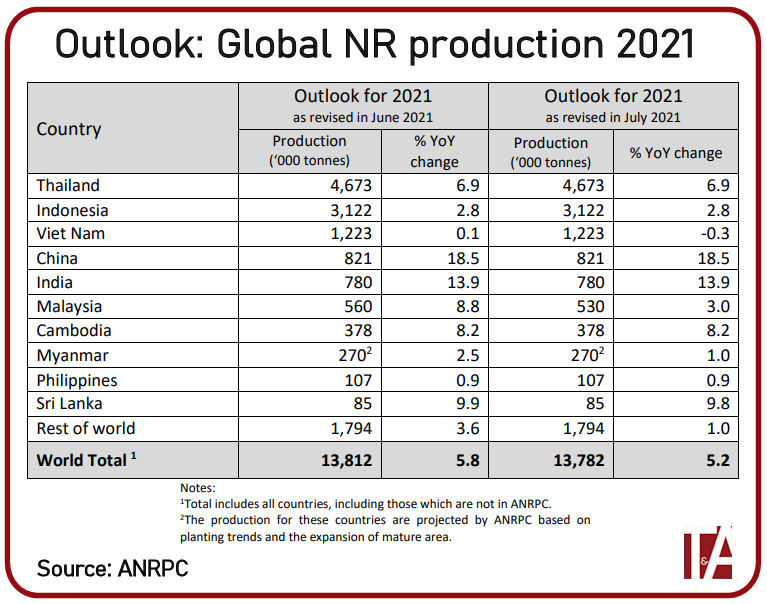 Expected demand
Demand will thus fall short of supply, as the ANRPC forecasts that global demand will expand 7.2 per cent year-on-year in 2021, to 13.900 million tonnes. The association reports that demand has accelerated in recent months, supported by resumed activities in Europe and the USA. Yet despite the steady post-pandemic recovery in China, demand in this market has been held back the challenges its manufacturers are facing during this recovery, such as higher raw material costs, surging logistic costs, extreme weather and global supply chain bottlenecks; the ANRPC has correspondingly lowered its consumption outlook for China to 5.76 million tonnes.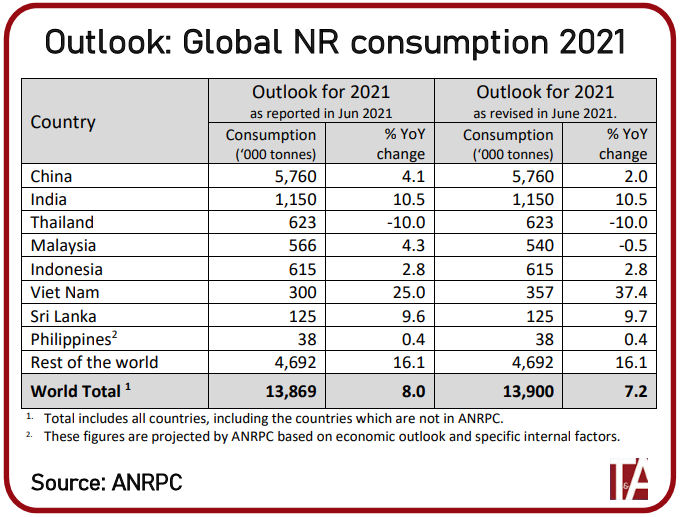 Pricing
Prices in natural rubber markets were volatile during July 2021 despite signs of recovery observed in block rubber, rubber sheet, and latex as compared to the same period last year. For block rubber, the average daily FOB price of STR-20 recovered from US$1.28 per kg in July 2020 to US$1.61 per kg during July 2021. While SMR-20 prices averaged at US$1.64 per kg, rose US$0.45 per kg from July 2020.
Within the rubber sheets market, the price deviation between average daily FOB price of RSS-3 in Bangkok and RSS-4 in Kottayam widened during July 2021 as compared to July 2020. It was recorded at US$0.16 per kg in July 2020 and increased to US$0.42 per kg in July 2021. As latex products including gloves are highly demanded amid this pandemic, the latex price in Kuala Lumpur also improved from US$1.11 per kg in July 2020 to US$1.20 per kg in July 2021.