Trelleborg reports 'strong' second quarter as agri tyres lead pandemic bounce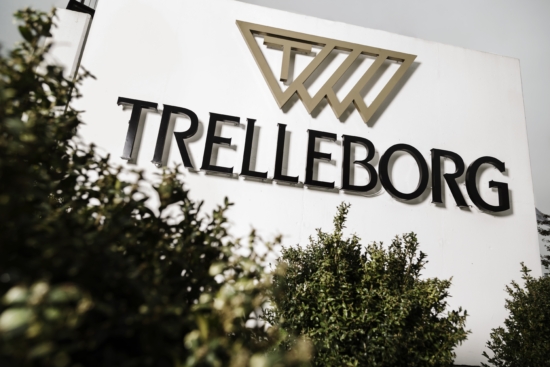 Trelleborg has reported a strong second quarter, representing both large sales growth on 2020's Covid-19 affected second quarter and significant sales growth on the same period in 2019. The company's three business areas – Industrial Solutions, Sealing Solutions, and Wheel Systems – contributed to this growth, with sales of agricultural and materials handling tyres notably showing a "significant upturn". However, spiking raw materials costs in the tyre segment have simultaneously affected Trelleborg's margin on such products. The manufacturer expects gradually implemented price hikes to offset these additional costs.
Overall organic sales increased 31 per cent versus the second quarter of 2020, showing a swift recovery from pandemic effects for the company. In comparison with the second quarter of 2019, organic sales increased 6 per cent. Earnings (EBIT) were the company's best for a single quarter, Trelleborg notes, with an increase of 58 per cent, corresponding to an EBIT margin of 16.1 per cent. This was supported by higher volumes in all business areas, alongside continued cost control and price discipline, in Trelleborg's words.

Looking closer at the Trelleborg Wheel Systems business area most directly of interest to readers of Tyrepress, Trelleborg reported strong organic sales growth versus 2Q 2020, noting agricultural tyre sales growth in most geographic markets. TWS also tell of a "significant upturn" in sales of tyres for materials handling and construction vehicles versus both the preceding quarter and the same period of 2020.
Peter Nilsson, president and CEO of Trelleborg, said that the company is looking towards the second half of 2021 "with confidence," reporting "well filled" order books and a "high" level of activity in most of its manufacturing units. He added that prospects for growth in the aerospace industry – one of the few yet to return to growth since 2020 – look "more promising for the remainder of the year."
One final note of caution was added to Trelleborg's otherwise confident report. The company said "the situation remains strained in several stages of the supplier chain, which, combined with continued development of the pandemic, represents a certain risk." It warned that an escalation in this situation "could restrict sales growth in the short to medium term," though the company said it expects to be able to "manage the situation satisfactorily" based on current conditions.