Michelin supplies new Pilot Sport Cup N3 slick tyre to Porsche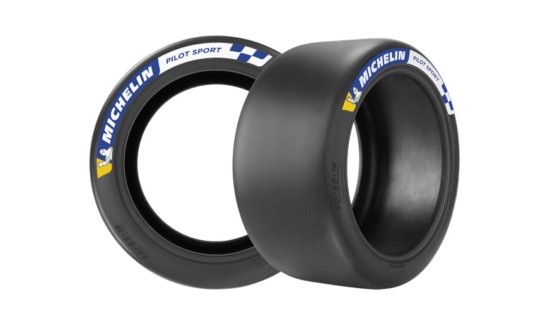 Michelin has developed a new slick iteration of its Pilot Sport Cup UUHP tyre for the Porsche 911 GT3 Cup (992). The model is the latest tyre from a technical partnership between the tyre-maker and German car brand of more than 20 years. The new 911 is reserved for the manufacturer's single-make championships – series that are described as "a valuable proving ground" for Michelin too.
The new Pilot Sport Cup N3 combines superior grip and consistency with longer life, according to Michelin. The joint development process saw Michelin and Porsche test at five different circuits to cover a wide variety of track configurations. The slick tyre was tested over 10,000 kilometres across a broad spectrum of temperatures and weather conditions to prove its durability.
The front Michelin Pilot Sport Cup N3 features a new size (30/65-18) and provides 10 per cent additional lateral grip compared with its predecessor (the N2). The rear tyre is produced in size 31/71-18, the same dimensions as those used in endurance racing and for the Le Mans 24 Hours. However, the tyre is 0.9kg lighter. Improvements to this version of the tyre are the result of work on the contact patch, the size of which has been increased thanks to a reinforced architecture and the use of new, more resilient materials.
The Pilot Sport Cup N3 also features an RFID chip, which pitlane receivers can read at up to 60km/h.
Available from February 2021, the Michelin Pilot Sport Cup N3's sidewalls feature Michelin Motorsport's new branding. It is made at Michelin's Gravanches plant, in Clermont-Ferrand, France, a Zero Emissions facility powered exclusively using renewable energy.