Michelin: Barbara Dalibard to succeed Michel Rollier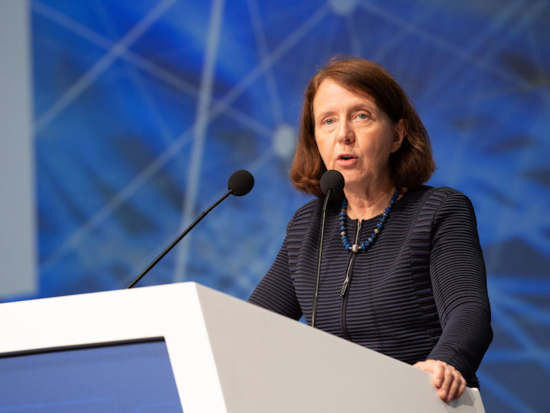 Michel Rollier, chairman of Michelin's Supervisory Board, has announced he will step down from this role at the end of next year's Ordinary Shareholders Meeting. His current tenure as Supervisory Board member also expires on that date, and Rollier will not seek re-election. Rollier shares that the Supervisory Board has unanimously decided to appoint Barbara Dalibard as its next chair, effective from the close of the 2021 Ordinary Shareholders Meeting.
Barbara Dalibard has been a member of Michelin's Supervisory Board since 2008. She currently serves as chief executive officer of air transport IT and communications specialist SITA (Société Internationale de Télécom Aéronautiques), a role she has held since 2016. She spent the majority of her career at French telecommunications corporation Orange in a variety of senior management positions, notably as chair and chief executive officer of Orange Business Services. In 2010, Dalibard became chief executive officer of SNCF Voyageurs. She also served as chair of several international SNCF subsidiaries (NTV, Eurostar), as a member of the Board of Directors of Société Générale and as a member of the Supervisory Board of Wolters Kluwer.
"Let me say that after having interacted with Barbara Dalibard for more than 12 years, she has all my trust and I am very confident that she will do very well in her new mission," stated Michel Rollier during Michelin's governance conference on Monday.
Dalibard shared that she would be "very honoured" to succeed Rollier, who has served as chairman since 2013 and was managing general partner of Michelin between 2005 and 2012. "I have to say that during the last year I have developed a very strong passion for Michelin, its business, mobility, which is dear to my heart, its values," she continued. "I have a lot of esteem for this company."