Jason Clarke appointed general manager of King David Tyres, director at The Tyre Group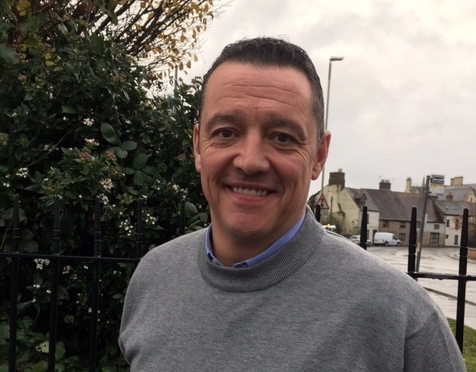 Jason Clarke was recently appointed as general manager for King David Tyres, as well as becoming a director of The Tyre Group, which is made up of Malvern Tyres, Discount Tyres, County Tyres and King David Tyres.
With three decades in the trade, Clarke (51) is a familiar face in the business. Having started out fitting tyres, before working at Cooper Tire and taking up the role of managing director at BITS wholesale – part of Malvern Tyres – in 2015. After various roles within the group, he left in 2018 for a spell as sales director of United Tyres in Cwmbran via Europa Tyres and then Zenises Tyres/Vaculug. The move to King David means a reunion with Malvern managing director Rob Freeman.
Commenting on the news, Jason Clarke said: "When I was sales director for Avon Tyres covering northern Europe, Rob Freeman was my biggest customer in the UK. He offered me the opportunity of managing director at BITS wholesale in 2015, things evolved and I ran Europa Tyres before I left in 2018 to explore another opportunity. I kept in touch with Rob and he approached me to give me the chance to run King David Tyres and he shared his plans with me. I've really enjoyed the time I've worked with this group. It's all based in Wales so my days of travelling 1,000 miles a week are gone – and it's a great opportunity."
Despite the difficulties presented by the coronavirus pandemic, Clarke believes the company is in a strong position to move forward: "We've had a couple of record months. We are healthy enough and big enough to survive this", he explained, adding: "We've stayed open, we've kept most of the staff in work. We've really toughed it out and I think those who have done that will come out quicker and stronger. There are more than 120 people who work for us here at King David and I'm really proud of the way that we have all mucked in together delivering the best possible service we can in very difficult circumstances."
Rob Freeman managing chair of the Malvern group said: "It's great to have Jason back with us. He's a top operator and someone whose track record is second to none. These are difficult times and you need experience and Jason has it by the bucket load".
King David, which was founded in 1975, has its head office at Rogerstone, Newport, with 12 retail depots, three wholesale hubs and more than 20 vans across South Wales.