Bridgestone in talks with 2 tyremakers about Béthune factory sale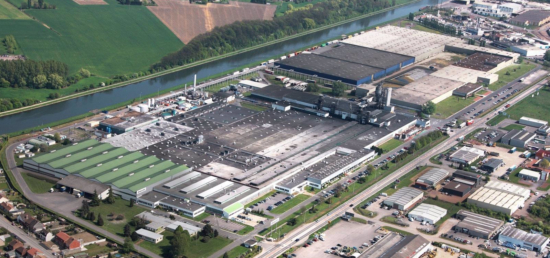 Bridgestone announced plans to close Béthune, France factory back in September 2020. Now, however, the location looks likely to retain a role in the broader automotive sector after the Japanese tyremaker reported that it has identified 24 opportunities relating to the future of the site. Two of the options relate the sale of the site to other tyre manufacturers. Five of the identified projects concern the installation of new activities on the site in tyre and rubber fields as well as batteries and other sectors. Two of the proposals relate to "the installation of activities outside the site". Nine projects are said to be in the study phase.
Bridgestone has been working with BPI for the last three months in order to generate the options. Together they contacted more than 700 companies in targeted sectors (including the tyre business) with a view to "transferring the benefit of the know-how of employees and the strengths of the Béthune site and its territory", company representatives said in a statement.
"We are ready to study and support any serious industrial solution which could prove to be sustainable for the site and the territory and which would make it possible to offer job opportunities for site employees. The projects under study are progressing well and are promising" said Daniel Giroud, Commercial Director (CSO) and member of the Bridgestone EMIA Executive Committee who's in charge of finding solutions for takeover and new activities for the Béthune site.