Vision 2030: Continental targets tyre markets in Asia, North America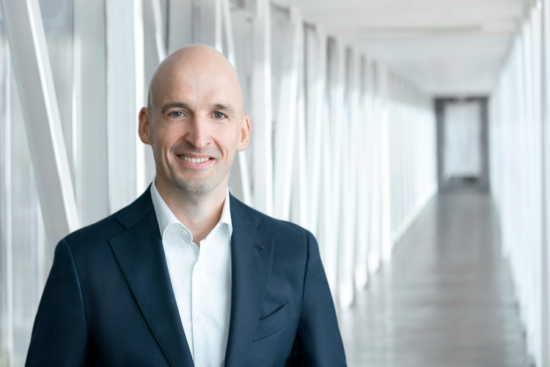 The Tires business may have been an area of strength for Continental in 2020, but this doesn't exempt it from the company's recently-expanded restructuring plans. Upcoming changes include the closure of the tyre factory in Aachen, Germany, a facility Continental calls its "most cost-intensive" site in Europe. Continental covers these changes, and indeed its overall roadmap for the tyre segment, in its new Vision 2030 strategic programme.
Sharing a few words on how Vision 2030 will influence the Tires business area, Continental expresses confidence that the new strategic programme will build upon the "substantial expansion" of global market share it achieved under the previous Vision 2025 programme. The company is currently the world's third-largest manufacturer of passenger tyres and fourth-largest truck tyre manufacturer, and it now intends to further expand Tires' market share within the growth regions of Asia and North America.
The global focus within the passenger and light truck tyres segment will be upon increasing sales of tyres for electric vehicles and UHP tyres, while Conti360° fleet services will be a key driver in the truck and bus tyre segment. Continental also anticipates that agricultural tyres will influence growth within its specialty tyre business.
Production to become even more efficient and environmentally-compatible
In an indirect nod to the aforementioned closure of high-cost Aachen and the opening of new facilities such as its tyre factory in Thailand, Continental also mentions the recent "targeted expansion of its worldwide production network." Looking ahead, it aims to employ automation and the cross-company rollout of a global digital manufacturing system to support "even more efficient and environmentally-compatible production."
"Excellent tyres are and will remain our DNA. They have made us one of the world's largest tyre manufacturers. Now, with our 'Vision 2030' strategic programme, we are setting the stage to build on what is already a position of strength. Going forward, smart digital tyre solutions and the realisation of ambitious sustainability goals will be decisive for our success and as differentiators in the marketplace," shares Christian Kötz, head of the Tires business area. "The new 'Vision 2030' strategic programme underlines our aspiration to systematically align our organisation with the development of customer-oriented solutions and to put customer needs at the centre of all our activities."