Bognor automotive firms team up to help keyworkers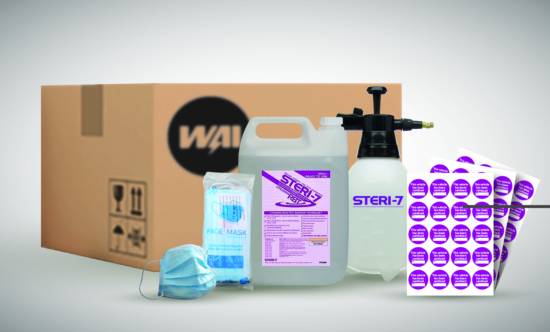 Global automotive parts supplier WAIglobal UK, based in Bognor Regis, has teamed up with Bognor Motors to offer 100 emergency services workers and NHS staff a free vehicle disinfectant clean, using its new product Steri-7.
WAI's latest product, Steri-7, thoroughly disinfects the inside of a vehicle and kills 99.99 per cent of all bacteria, viruses and spores on the surface. Once the inside of the vehicle has been left to dry, a reactive barrier is created on the surface, which will then regenerate to give up to seven days' added protection.
NHS staff and emergency workers interested in the free vehicle interior clean simply need to call up Bognor Motors on 01243 865515.
Bognor Motors has helped many trades to keep rolling throughout the pandemic. It operates a zero contact policy as part of its adherence to government social distancing measures. The garage will also arrange collection of a vehicle to undertake servicing and MOT work, before dropping it back to its owner.
WAI, based in Durban Road, Bognor, supplies automotive components but, thanks to its global supply chain links has been able to source and donate much needed personal protective equipment (PPE) to charities, hospices and hospitals across the UK.
Oliver Hicklin, director of Bognor Motors said: "As part of government guidelines, we are allowed to remain open and have prioritised NHS and emergency services workers. Through this latest initiative with WAI, we are delighted to be able to offer even greater reassurance, in addition to our zero contact policy, by sanitising the inside of their vehicle."
Richard Welland, WAIglobal UK managing director, added: "The automotive industry is playing an essential role in helping to keep keyworkers on the road and I'm delighted to be partnering with Bognor Motor on this fabulous initiative. Furthermore, our global supply chain expertise is enabling us to provide much-needed PPE to those that need it during this very difficult time."