Yokohama Europe maintaining business through focus on customer care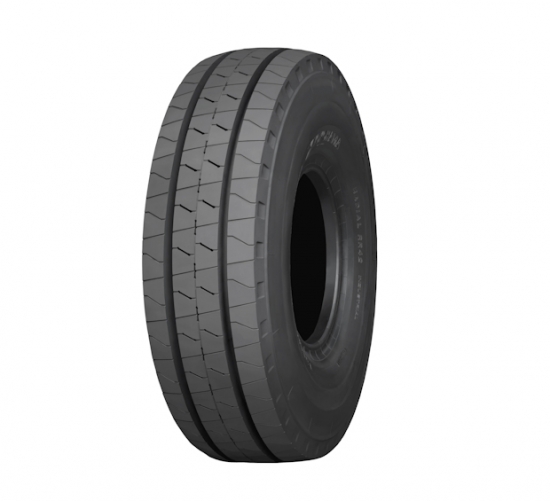 Yokohama Europe reports it has been able to maintain its OTR business at a similar level to previously even under the tough conditions resulting from COVID-19. Truck and bus tyre sales were 27 per cent down during the same period, with Italy particularly affected.
With a product that is sought after for its quality and reliability, the Japanese tyre manufacturer has been able to continue its OTR business on similar terms to the previous year. With enquiries down by around 40 per cent, a slowdown of trade through ports and home office restrictions, the crisis' impact on the business has nevertheless been felt. Construction work has also been and continues to be heavily disrupted, and quarrying has suffered temporary stoppages in activity. Other areas have reduced services and only cater for emergency services.
Yet Yokohama says that thanks in part to the strong response from its distributors and staff members, who have worked hard to ensure customers continue receiving high service levels under difficult circumstances, it has been able to limit the impact from COVID-19 and still achieve good sales. The tyre maker has also benefited from Yokohama OTR product launches brought to the market last year.
Recent Yokohama OTR releases
– 1400R24 G2 * RS02 TL. A new radial tyre for grader applications in winter conditions.
– 16.00R25 ID-4 RR42 TL, 202A5. A radial tyre for straddle carriers. This new model provides several enhancements versus the older Yokohama model 16.00R25 ID-4 RR41, offering 90 per cent improved wear resistance, 20 per cent better resistance to uneven wear, and a 40 per cent higher maximum operating speed.
– 37.25R35 RT32 E3 ** TL. This tyre for earthmover applications is also suited to use with scrapers. It is available with two rubber compound specification available: REG – regular and CP-S – super cut protected. The latter version provides 15 per cent better wear resistance.
– 33.00R51. An earthmover radial with extended rubber compound. Launched in May 2019 and available with a heat-resistant 'HR' compound in two tyre patterns: RB42 and RL47. Yokohama reports that tyres with the HR compound provide a high TKPH, around 18 per cent higher than regular compound tyres.
– Another product launched last year and now in limited serial production is the 46/90R57 RL47 E4 ** TL CP-S. This is a giant OTR radial for dump trucks with 200 to 240 tonne payload capacities.
During 2020, Yokohama intends to concentrate on field validation for dedicated applications with customers around the world. An OTR development team is also working on further product improvements and extensions to the Yokohama off-highway range.
The Yokohama OTR tyre range is distributed in the UK by Vaculug.
Truck and bus tyres
The company's truck and bus tyre business has suffered a 27 per cent downturn from 2019 as a result of the pandemic, but the news is not all grim. Yokohama recently launched a new winter trailer tyre for regional applications. The Yokohama 125T offers operators year-round security via the 3PMSF mark. The tyre is now available through Yokohama distributors throughout Europe.