The ingredients for perfect OTR tyre repair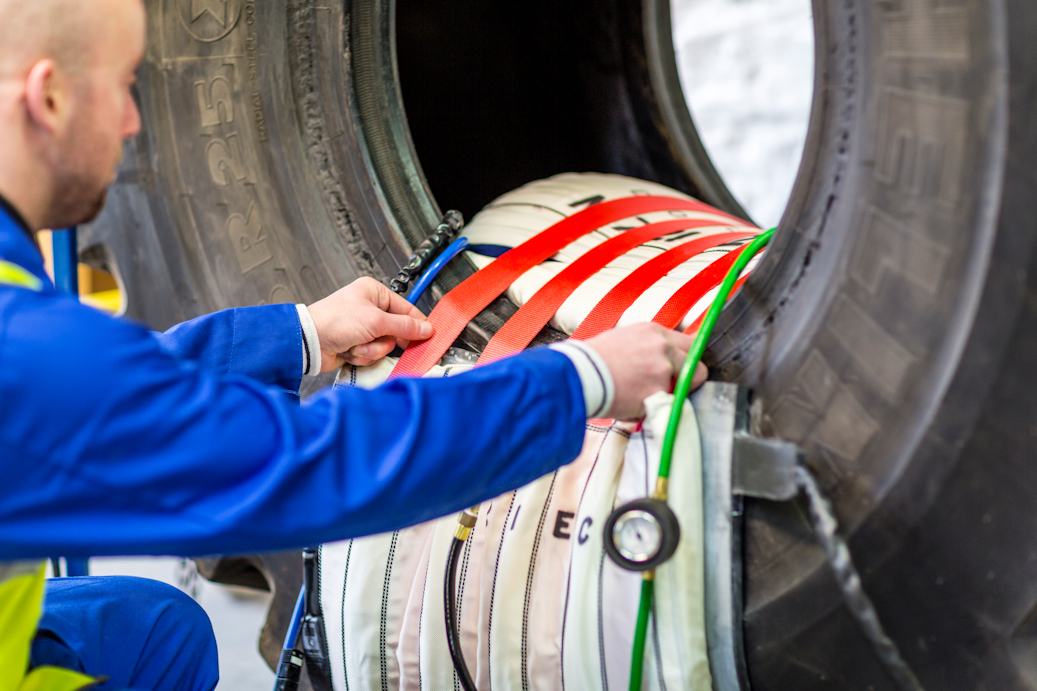 OTR tyres that last longer save users money, observes Monaflex Repair Systems. An important factor determining tyre lifespan is the quality of repairs made to tyres. The company behind the Monaflex system thus poses the following question – how do you achieve the best possible tyre repairs? It encourages everyone undertaking OTR tyre repairs to consider six key points.
Use quality supplies:
A good repair begins with the products you use. Every item, from the tools you use to the rubber patches and vulcanising equipment employed, must be a perfect match for the job at hand.
Train your team:
Ensure technicians are properly trained in all aspects of the tyre itself as well as the repair process. Do they understand:
The function of the tyre?
How all the tyre components – such as tread, sidewall, bead, bead wires and body plies – work together?
The correct way to use all tools and equipment?
How to properly build up and install a repair to ensure maximum adhesion?
The best protocols for safe working?
The importance of a clean working environment and how to achieve this?
Inspect the injury:
Include a comprehensive inspection process assessing the injury's size and its location in the tyre.
Is there an economic case for making the repair? What is the general tyre condition? How much tread remains?
Is there more than one injury/ less obvious damage to consider?
How far below the surface does the injury extend?
Assess the repair:
Consider the following:
What tools are required?
How can you remove the structural damage?
What is the correct skive angle and buff texture?
When is a repair unit required? What is the right patch? Make sure you consult patch manufacturer application charts.
What is the best and safest method of using the chosen vulcanising system?
Understand your vulcanising system:
Get to know your OTR or truck vulcanising system. Get the right training and adhere to best practice usage guidelines. Use the correct components for the job to ensure a perfect fit and optimum results. Always consult component application charts.
Conduct a final inspection:
This stage is as important as the initial inspection, and a number of factors should be considered:
Did the technician find and repair all damage?
What does the repair look like? Are there signs of under cure, bubbles or separation?
Record the shore hardness
Can you return the tyre to its original operation?
Should the repaired tyre be downgraded, usage wise? For example: Install a haulage tyre on a slow-moving water-wagon versus a high-speed truck that travels great distances at high speeds.