What bulbs should workshops upsell?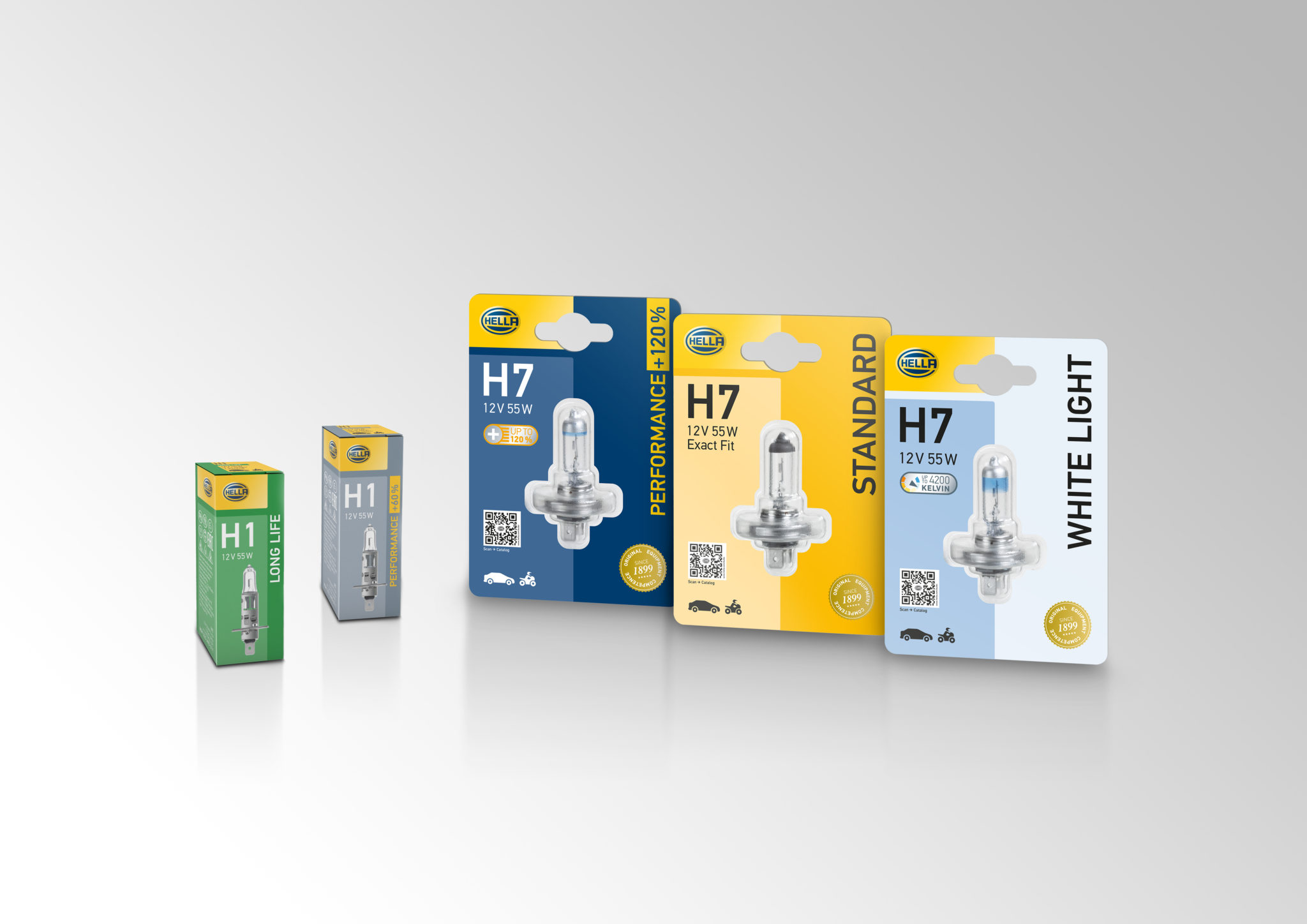 As bulbs are becoming more difficult for drivers to change themselves because engine bays are now more compact, they are turning to workshops and fast fit centres to assist them in this once simple task. This development also provides workshops with the opportunity to upsell lighting products by combining their expert knowledge with the driver's preferences and driving style to recommend the most appropriate replacement. Technicians can also advise customers to replace both bulbs at the same time following best practice and creating more profit margin for the workshop. Lighting specialist Hella has issued its tips to help technicians upsell.
Standard bulbs – the safe driver
The Hella Standard bulb is a popular classic and is primarily aimed at the driver who values safety, but needs it to be affordable and trustworthy. Technicians should therefore focus on selling these when working on family cars for instance, as they provide good value for money and are tested for premium quality and reliability.
These halogen bulbs are available for nearly all types, including H1, H4, H7, H11, H15, as well as the up-and-coming H18 and H19 versions.
Performance bulbs – the passionate driver
Performance bulbs are aimed at the passionate driver who is enthusiastic about their vehicle, its appearance and its maintenance. These bulbs are available as Performance +60 per cent or +120 per cent, providing more brightness where needed.
Technicians should also emphasise the fact that with these bulbs drivers will be able to react faster, as the Performance range provides 25 or 50 metres more visibility, dependent on the variant. So, one of the main selling points to drivers is the improved safety they provide for a wide range of vehicles, with references H1, H4 and H7.
Long Life bulbs – the professional driver
Workshops should mainly look at selling Hella's Long Life range to the professional driver or fleet managers, as it has an extended lifespan, while continuing to provide effective and lasting performance. These durable and reliable bulbs last up to three times longer than is required by ECE regulations, which ensures the vehicle doesn't need as much maintenance, leading to less downtime and overall more profit for the business owner. These bulbs are available in H1, H4, H7 and H11.
White Light bulbs – the stylish driver
Finally, White Light is Hella's xenon offering and designed for the more stylish driver as it provides the perfect combination of style and comfort. With up to 30 per cent more light, when compared to a standard halogen lamp, it delivers greater safety due to its higher light contrast and lasts up to 300 hours. The White Light range is available in H1, H4 and H7.
When technicians understand the different types of bulbs and their unique selling points, it instils a level of trust with their customers and allows them to respond quickly and efficiently to any need, as well as the workshop being able to upsell and increase its profit margins.