Tyre selection critical to EV performance – Kwik Fit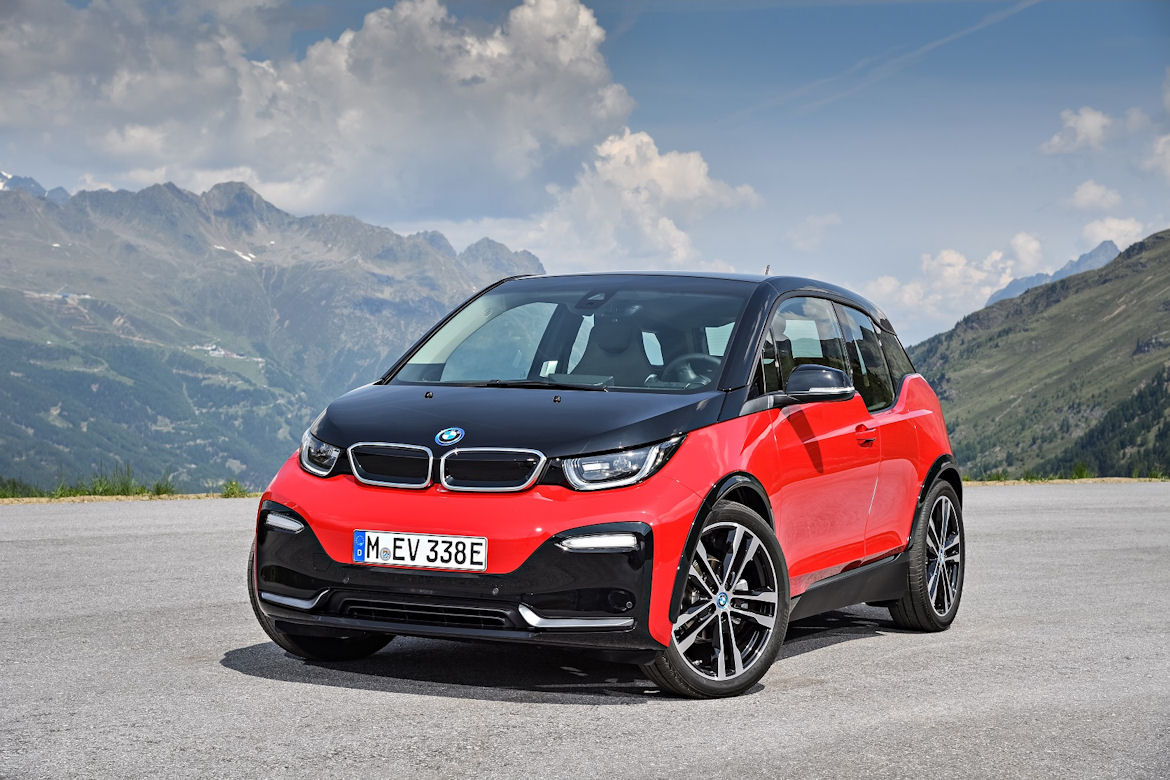 The number of plug-in electric cars on UK roads is increasing month-on-month, and the changes to company car benefit-in-kind tax being introduced from April 2020 are expected to see this growth accelerate even more rapidly. Kwik Fit stresses that tyre selection – allied to driving style – is critical to maximising these vehicles' performance and longevity and minimising fleet costs. The automotive maintenance and repair company posits that premium brands offer the best solution.
Kwik Fit anticipates that the corporate sector will play a major role in the growth of the electric vehicle parc. The benefit-in-kind tax on 100 per cent electric company cars will tumble from 16 per cent of the P11D value for the current tax year (2019/20) to just 0, 1 and 2 per cent respectively for each of the coming three financial years.
In addition to purely electric vehicles, the fact that plug-in hybrid electric cars with carbon dioxide (CO2) emissions of 50g/km or below are attracting significantly lower benefit-in-kind tax charges than either their petrol or diesel equivalents underlines the Government's strategy to support its clean air objectives by driving fleets and employees firmly along the electric road.
Tyre replacement decisions and driving style will, says Kwik Fit, be key to limiting tyre consumption during an electric model's fleet life. This is primarily the case as the weight of electric batteries means these vehicles are up to 30 per cent heavier than equivalent internal combustion engine models. This added weight places more strain upon tyres and increases stopping distances when braking.
"Tyres will become an even more important feature of a plug-in vehicle than they are in respect to petrol and diesel models," comments Andy Fern, fleet sales director, Kwik Fit. "Electric vehicle demand is at embryonic levels, but it is clear that company car benefit-in-kind tax changes will fuel a huge surge in fleet take-up. The infancy of the sector means that it is too early to determine exactly how real-world tyre wear will compare to internal combustion engine models, but it is business-critical that fleet operators monitor how tyre life is impacted by the unique characteristics of plug-in vehicles."
To maximise electric vehicle performance, numerous tyre manufacturers are developing dedicated tyres. Choice will further increase as the market develops. First-generation electric vehicles have been invariably equipped with narrow tyres to reduce rolling resistance and help increase range between charges. On the downside, a reduced contact patch with the road increases the demand on tyres and can potentially increase wear rates.
"Rolling resistance is of critical importance for an electric vehicle to achieve a stated range. Therefore, premium branded tyres are likely to be even more essential than on petrol and diesel models," opines Fern. "Similarly, without the noise from an internal combustion engine, the road noise created by tyres will become more significant, and as a result many drivers and fleet managers will want tyres with low noise characteristics for their full-electric vehicles."
Harsh acceleration and cornering in an electric vehicle, coupled with its additional weight, will have a major impact on tyre wear and tear, so smooth driving will improve tyre life and maintain performance.
Fern concludes: "Drivers of plug-in vehicles typically adopt a smoother driving style with an increased focus on efficiency to preserve battery range. Battery technology is continually improving in terms of providing drivers with additional mileage between charging, but range remains a critical factor in the shift to electric.
"Tyre longevity is influenced by numerous factors – tyre selection, in-life maintenance and driver behaviour – and those characteristics have a greater dominance in respect of electric vehicles, predominantly due to their added weight.
"As always, premium brand tyres will deliver maximum longevity when compared with cheaper tyres, while rolling resistance assumes a greater importance if zero-emission range is to be maximised."