Kwik Fit returns as British Gas tyre supplier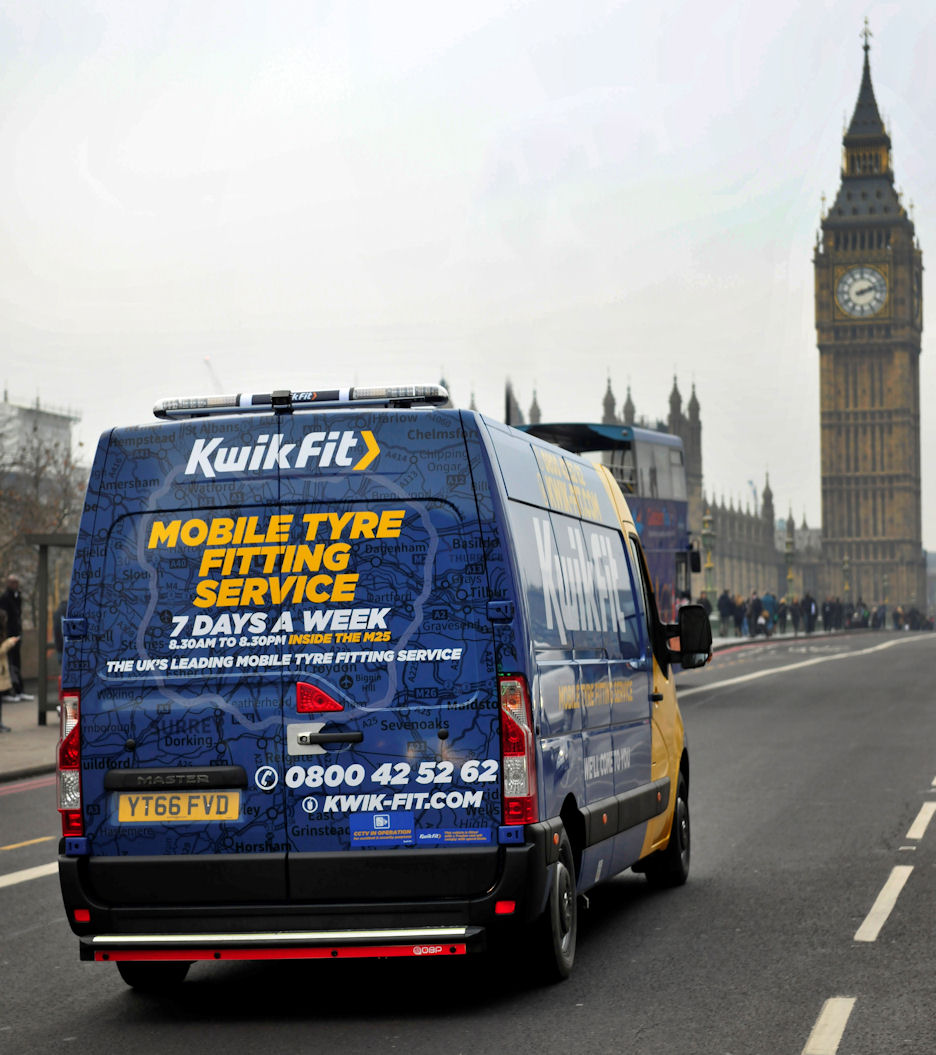 After a gap of some three years, Kwik Fit has regained the contract to exclusively supply a range of tyre-related services to British Gas, which operates one of the UK's largest owner fleets. Under a new three-year contract, Kwik Fit takes over from ATS Euromaster.
The contract, which is now live, sees the UK's largest automotive repair company deliver tyre repair and replacement, tyre management, authorisation and invoicing and tyre safety checks on the 12,500-strong British Gas liveried van fleet.
The sole supply contract is one of Kwik Fit's largest to an end-user fleet, and prior to the recent hiatus it had supplied British Gas with tyres and related services for a decade. According to Kwik Flit, its nationwide mobile tyre fitting service and the role it will play in keeping downtime for British Gas vehicles to an absolute minimum was critical to regaining the contact. Kwik Fit technicians also undertake tyre safety checks, with the mobile vans pre-loaded with a stock of tyres to ensure immediate replacement if required. That further reduces vehicle downtime and inconvenience as both tasks – inspection and replacement – are fulfilled as a single job. Critically, the use of Kwik Fit's tyre inspection service also ensures that British Gas meets all of its at-work driving health and safety obligations.
Kwik Fit operates a 200-strong centrally-managed mobile fleet, and its 'Mobile7' operation launched inside the M25 last year has now been extended to cover other regions, such as the West Midlands and North West. Kwik Fit's 'Mobile7' operation delivers to customers seven-day a week 8.30am to 8.30pm mobile tyre fitting service.
"British Gas operates a very high-profile and technical van fleet and the whole Kwik Fit team is proud to be serving the company again," says Andy Fern, Kwik Fit GB fleet sales director. "Winning the new contract was a team effort and British Gas detected Kwik Fit's hunger to win the contract during the negotiations. Now, following implementation, we will continue the momentum and deliver on our commitment to provide a first-class level of service and exceed key performance indicators laid down by a high-profile customer."