P1 Autocare auto accessory brand launches in UK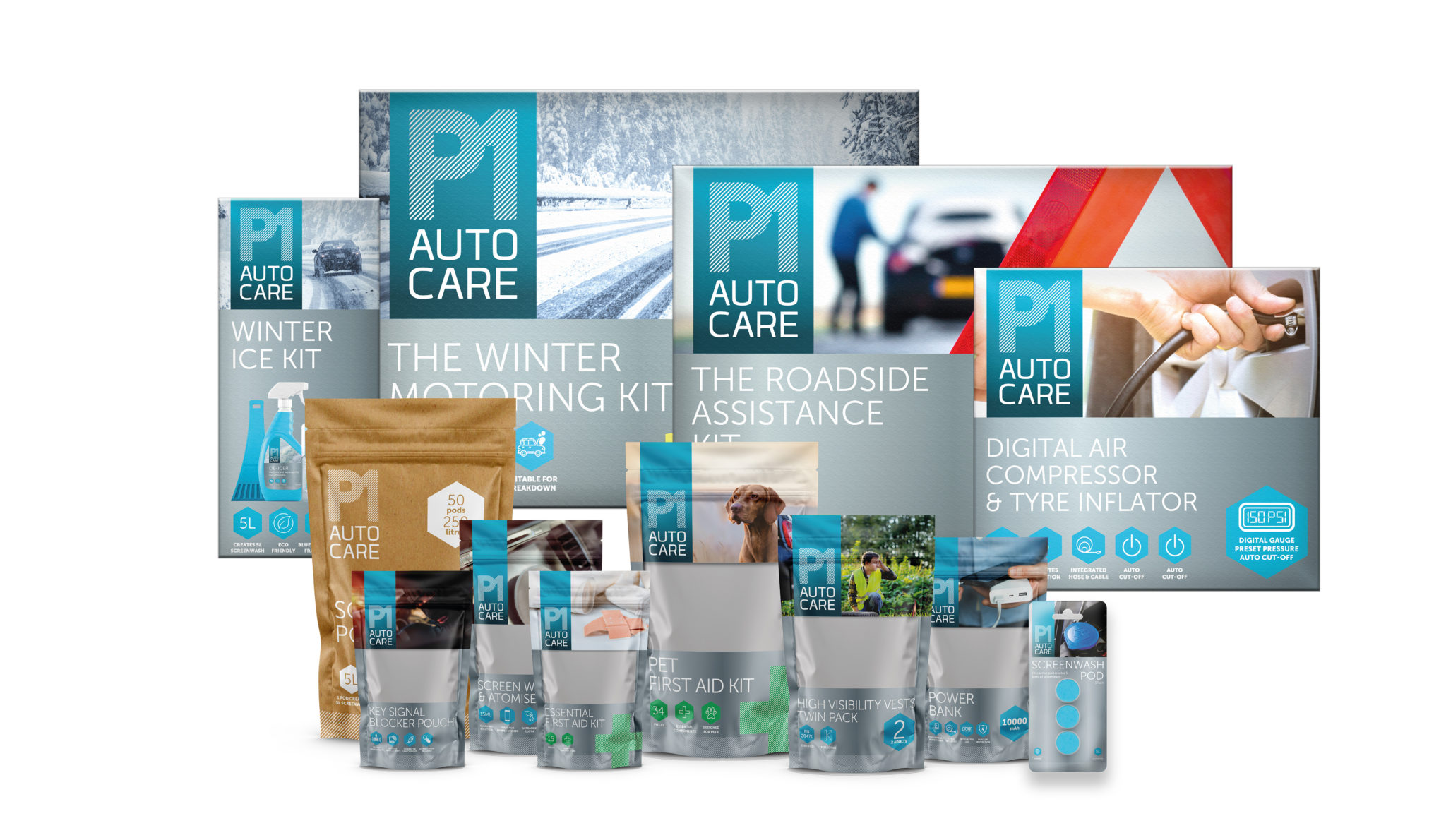 Automotive Accessory brand P1 Autocare has launched in the UK. P1 Autocare has been developed from over 27 years' experience and three years of planning. The brand features 120 sku's and six categories to meet the needs of the modern motorist. Product groups include: Auto Storage & Protection, Screen Wash & De-Icer, In Car Charging, Pet Travel, Travel & Breakdown and Car Care Internal & External. Each product is available in modern, sharp, attractive retail-friendly packaging, that has been researched, designed and tested to deliver a consistent, sustainable and reusable design.
P1 Autocare delivers products for the modern motorist and family with a fresh, up to date range and some revolutionary products such as P1 Autocare Screenwash Pods. These Blue Raspberry smelling tablets eradicate the need for historic single-use bottles, thereby reducing carbon footprint. Within a few months of the product being trialled, the brand successfully removed more than 35 artic lorries worth of plastic waste from the environment.
With stockists of P1 Autocare being rapidly appointed, the brand's compact and space-saving approach to automotive accessories offers the complete category-management solution for retailers and resellers in the UK.
Product ranges include seasonal high-volume products and retail solutions. Point-of-sale options are available to manage year round promotional activities and maximise 'return on investment'. These include fixed display merchandising, CDUs, FSDUs, clipstrips and pallet displays that can also be used in outside areas.
P1 Autocare stockists will be heavily supported with a bespoke consumer marketing campaign, including P1 Autocare "apps" that offer the ultimate consumer journey with tailor-made products.
P1 Autocare managing director, James Nash, said: "The sector is crying out for a brand that excites its stockists, offering numerous profit opportunities while at the same time re-investing back into the environment with its sustainable and reusable packaging.
"This is the beginning of a journey for the P1 Autocare brand, one that will see it develop and evolve over many years, for the benefit of customers and the wider automotive market."