Alliance Automotive UK acquires ASMF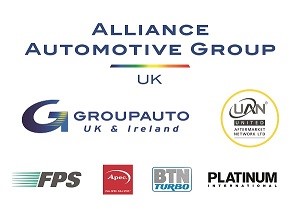 Alliance Automotive UK, the parent company of GroupAuto and UAN buying groups has acquired the seven-branch Autostores Motor Factors chain (ASMF). Terms of the deal have not been disclosed. Originally known as Sureparts and Panels & Paints, ASMF was a member of the PDP Group and PDP chairman Alistair Whatmore was managing director.
ASMF is Alliance Automotive UK's 12th acquisition of 2019, although it is the first this year to have been obtained from outside of the firm's own buying groups. Another recent acquisition was that of All Vehicle Parts Ltd., an existing member of GROUPAUTO. AVP is a four branch LV business based in Market Harborough, Corby, Leicester, and Oakham with sales of £4.2m and 50 employees.
These deals bring the total number of branches to be added to AAUK's portfolio this year to 26, with a combined annual turnover in the region of £40m.