Euro Car Parts markets Launch X431 Euro Tab II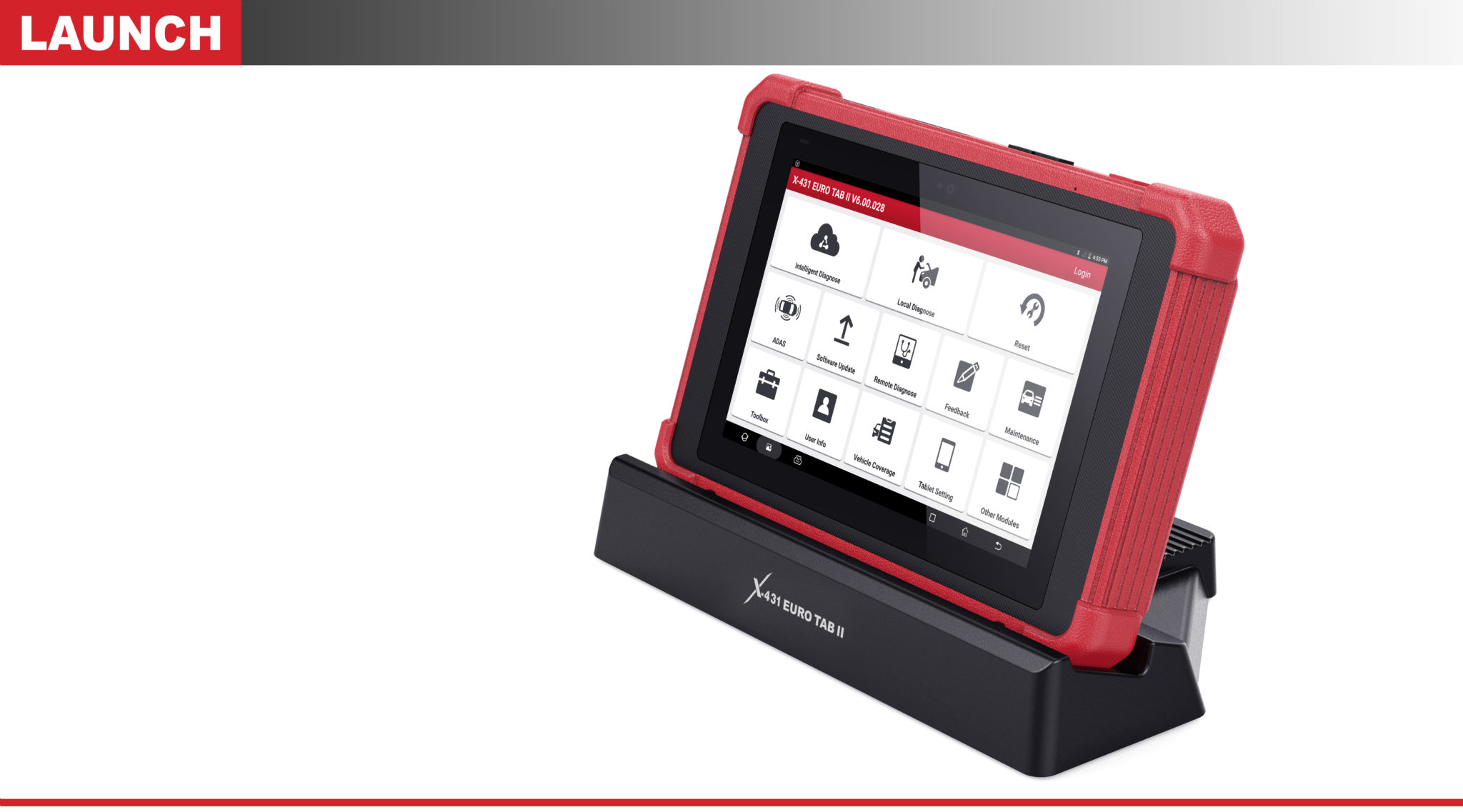 Euro Car Parts reports that it is the first to launch the Launch X431 Euro Tab II diagnostics tool. The new platform has been on-sale from 15 July 2019.
Developed around Android 7.1, the new Euro Tab inherits all the functions of the previous model but adds new features including: DoIP, J2534 pass-through online programming, DTC-based database, intelligent diagnosis and more. It also has a 10-inch touch screen, dual 5 GHz WiFi and Bluetooth.
The X431 Euro Tab II is supplied with a complimentary 12-month subscription to Haynes Pro Technical Data, guiding users through diagnostic trouble code reading, step-by-step testing and providing final solution outcomes. With the correct diagnosis and clear route to the solution, it will save technicians time and dramatically increase the efficiency of repairs.
To protect it from the harsh workshop environment, the device is built and certified to IP65 standards. With a long-lasting lithium-ion battery, the Euro Tab II can be used wirelessly for extended periods and comes with a dock for easy recharging. It supports ADAS functions, DPF replacement coding and service regenerations as well as local and online module programming, recoding and configurations. Users can also purchase OE diagnostic software and use their online subscription through the X431 Euro Tab II Interface.
The Euro Tab II is being released alongside the new generation Connector Smartbox v3. This intelligent diagnostic box has been independently developed by Launch and can be connected over WiFi, Bluetooth and USB. It supports several diagnostic protocols including J2534 and can switch automatically between DoIP mode and normal diagnosis as required, providing quick and accurate vehicle diagnostics.
Adam White, Workshop Solutions director at Euro Car Parts, said: "I'm very pleased to say that we will be the first to bring Launch's Euro Tab II to the market. The release of this innovative new diagnostic tool further demonstrates our commitment to provide technicians and workshops with the best equipment available. The aftermarket is quickly adapting to seismic shifts in automotive technology and tools like Launch's Euro Tab II are proving vital in helping workshops keep pace."