USA: Tyre makers' association voices support for 'Tire Caucus'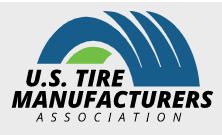 The U.S. Tire Manufacturers Association (USTMA) says it "applauds" the recent formation of the bipartisan Congressional Tire Caucus, co-chaired by Joe Wilson and Jim Cooper, members of the House of Representatives from South Carolina and Tennessee, two states with significant tyre manufacturing footprints.
The Caucus plans to facilitate an exchange of ideas and information regarding the interests of the US tyre manufacturing industry and highlight its economic impact as well as sustainability, safety and future mobility.
"Tyre manufacturing is a vibrant and growing sector of America's manufacturing industry," states Wilson. "South Carolina is home to more tyre manufacturing facilities than any other state. The industry has a total annual economic impact of US$148.4 billion nationally, and more than $10.2 billion in South Carolina. I hope to emphasise the importance of this industry to thousands of South Carolinians and millions of Americans who depend on its success."
Jim Cooper adds that the tyre industry "supports more than 33,000 Tennessee jobs" and "directly contributes nearly $3.5 billion to our state each year."
The formation of the Caucus comes on the heels of USTMA's first-ever sustainability report, which highlighted the industry's focus on safety through innovation and environmental stewardship.
"As Congress prepares to consider several initiatives important to our industry, we are fortunate to have such esteemed distinguished co-chairs helping raise awareness for significant industry issues and legislative priorities. I'm eager to continue strengthening our competitiveness and furthering understanding of our manufacturers' contributions to the economy and motorist safety with the bipartisan support of the Congressional Tire Caucus," said Anne Forristall Luke, USTMA president and chief executive officer.