Euro Car Parts introduces MOOG steering, suspension components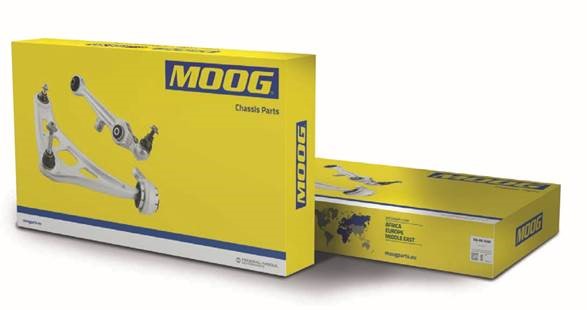 Euro Car Parts has introduced more than 2,500 product codes from MOOG, strengthening its range of steering and suspension parts. The dynamic partnership launches in March 2019, with Euro Car Parts rolling further references out across its branch network throughout the year.
MOOG is a global leading provider of steering and suspension products, all of which are produced and tested to ISO standards. A growing percentage of the range also includes MOOG's Hybrid Core Technology, which delivers a fivefold increase in durability, according to the company. The system, which incorporates a carbon fibre bearing and induction heat treated ball stud, is applied to ball joints, track control arms, wishbones, axial rods and tie rod ends.
A 50-year affiliation with Nascar demonstrates the high-performance qualities of MOOG products, with the manufacturer's ball joints and tie rod ends mandated on every Sprint Cup Race car. Furthermore, with hundreds of new applications added to the MOOG range every year, it is increasingly important in the independent aftermarket.
ECP states that the introduction of MOOG boosts its steering and suspension offering considerably, adding to the factor's existing range which includes high quality chassis parts from Starline and ZF Lemforder, among other leading manufacturers.
Speaking of the partnership with MOOG, Helen Robinson, marketing director at Euro Car Parts, commented: "We're hugely excited to be bringing the world-renowned MOOG range to repairers throughout the UK and Ireland. We're working closely with them to develop one of the largest portfolios of MOOG products."