Mitsubishi becomes Toyo Tire's largest shareholder – collaboration to intensify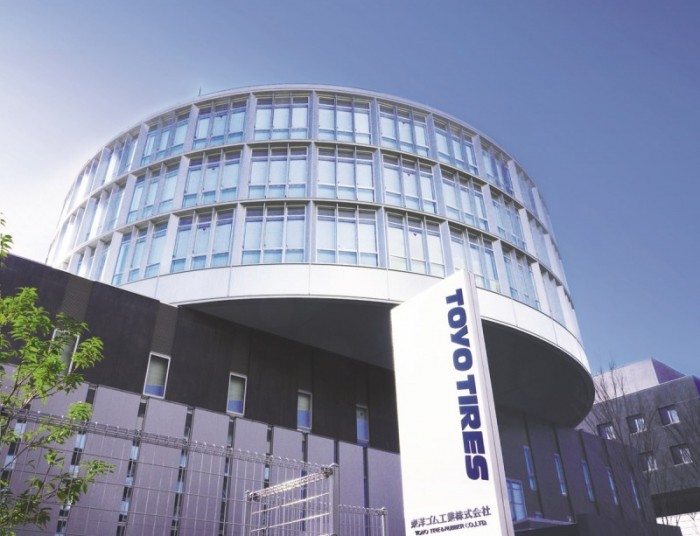 Through a new arrangement with Mitsubishi Corporation (Mitsubishi), Toyo Tire & Rubber (Toyo) aims to "survive and remain viable" during the "unprecedented transformation" currently occurring in the automotive industry. The two parties have entered into a business alliance agreement that involves Mitsubishi increasing its shareholding in Toyo from 3.05 per cent to 20 per cent. Toyo will issue Mitsubishi 26,931,956 new shares via a third-party allotment that will be paid in between 15 January and 28 June 2019. With this share acquisition, Mitsubishi becomes Toyo's largest shareholder.
Toyo credits Mitsubishi as being a "vital partner in the worldwide expansion of the Toyo Tire brand." Beginning in Australia in 1974, the tyre maker gained a foothold in a number of new markets, including Europe, China, Canada and Russia, through sales joint ventures with Mitsubishi. Through Mitsubishi's acquisition of a larger share in Toyo, the synergy between the two firms is expected to evolve from a sales relationship into a "broader alliance that involves the entirety of our respective organisations."
Toyo will utilise Mitsubishi's global network to reinforce its technological strengths, and the companies will collaborate on research into new rubbers and other materials as well as new production methods. The plan also calls for the two companies to combine their human resources: "To enhance sales and marketing capabilities globally, and to strengthen our management foundation over the medium to long term, we will receive Mitsubishi's marketing and corporate personnel into our organisation, including at headquarters, and at the sales subsidiaries both in Japan and overseas," writes Toyo in a statement. Seven Mitsubishi employees are already seconded to Toyo and work in its overseas sales subsidiaries and administrative divisions.
Employees will transfer from Mitsubishi in order to bolster Toyo's sales and corporate functions. The two parties also plan to establish joint task forces in Japan, China, Europe, the Middle East, Africa and Asia and leverage Mitsubishi's global network to develop sales channels, enhance marketing capabilities and to reinforce logistics and other operations.
The share issue is expected to provide Toyo with approximately 50 billion yen (£346.9 million). This will be used to finance several planned projects, specifically further production capacity increases in the USA and Malaysia, the construction of a new manufacturing base and the expansion of Toyo's truck and bus tyre production facilities.
From the funds received through the share allotment, Toyo has earmarked 33 billion yen (£228.9 million) for a new production facility with an initial capacity to produce four million car tyres a year. This investment will take place between January 2020 and April 2023. Although the tyre maker hasn't stated where this facility will be located, comments made by Kenta Kuribayashi last year suggest Toyo is looking to gain a manufacturing presence in Europe. The president of Toyo Tires Europe told our sister publication Neue Reifenzeitung that Toyo wants to set up a car tyre plant that will produce in Europe for the European market.
With Mitsubishi's acquisition of a 20 per cent share in Toyo, Bridgestone Corporation will cease being the largest shareholder in the tyre maker. Bridgestone's shareholding ratio will decline from the current level of 7.86 per cent to 6.48 per cent.
To reflect the changes brought by this transaction as well as other steps in Toyo's global business strategy, the company's corporate name will change to Toyo Tire Corporation as of 1 January 2019.
Full details of the business alliance between Toyo and Mitsubishi can be read here.