Mahle adds new references to filtration range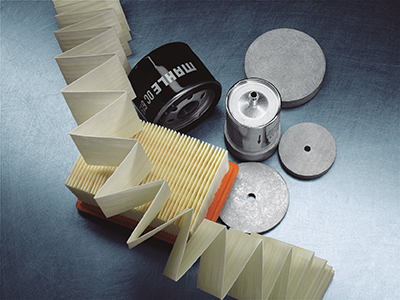 Mahle Aftermarket has added more references to its growing filtration range, including three new fuel filters, four cabin filters, two oil filters and six air filters.
The fifteen new part numbers cover applications from some of the world's top vehicle manufacturers including Audi, Mercedes, Hyundai, Kia, Citroën, Mitsubishi and Peugeot. This latest extension brings even wider choice to Mahle's aftermarket customers, further increasing car parc coverage.
All the new additions are of original equipment (OE) quality, Mahle states, ensuring the manufacturer's warranty remains valid and parts perform to the same standard as the original, offering customers 100 per cent assurance.
With more than 70 years' experience in filtration systems, Mahle uses its proven expertise to utilise a wide range of filter mediums that feature its unique profile to ensure the media pleats cannot bond together and reduce the surface area, as well as benefiting from its exclusive hardening process preventing filter 'collapse'.
Its extensive range of cabin air filters also features the latest CareMetix technology, addressing people's need for clean air to breathe. Mahle regularly updates its range with new part numbers, reflecting its commitment to lead the market with the highest quality filters from the widest selection available.