Conditions still don't seem right for a Michelin return to F1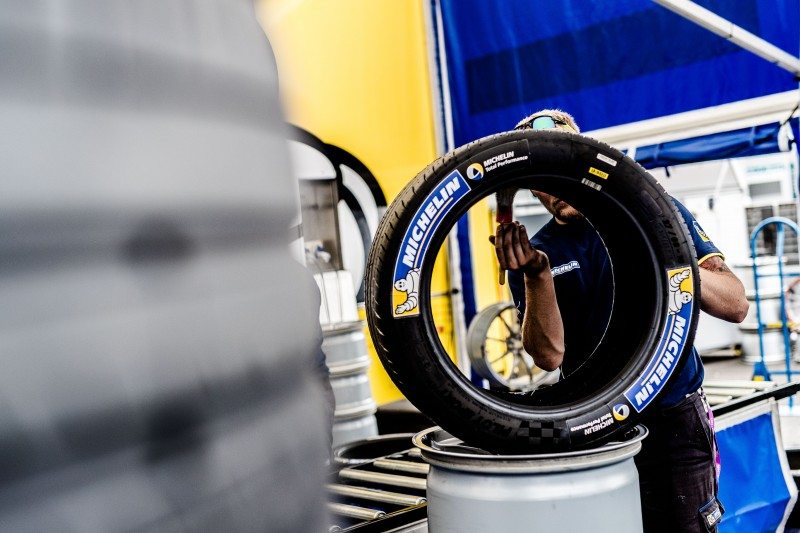 The FIA is currently seeking tenders for tyre supply to the Formula One World Championship between 2020 and 2023. As expected, talk in motorsport circles has returned to the possibility of Michelin throwing its hat into the ring. The French tyre maker is open to the prospect of acting as sole tyre supplier, as requested by the FIA tender, provided that "a technical challenge was involved." Yet other FIA conditions continue to place stumbling blocks in the way of a Michelin return.
The FIA wants the championship to race on a front tyre size of 305/67-13 and a rear size of 405/67-13 in 2020 before switching to an 18-inch rim diameter the following season. Michelin's opposition to the supply of 13-inch tyres is well known, and the tyre maker is apparently questioning the sense of doing this for a season before its preferred rim diameter is adopted.
Speaking with Motorsport.com, a Michelin spokesman said: "We are against 13-inch wheels because it doesn't match our vision. Furthermore, to have to create 13-inch wheels for one season would be a waste of time and money, and this is a pretty big blocking point."
Another issue is tyre degradation. In its tender document of 19 July, the FIA writes: "The intent is to create the maximum number of race strategies yielding race times such that multi-stop strategies provide just enough potential of a beneficial outcome to encourage the greatest variety in the racing spectacle." In other words, the FIA is looking for tyres that wear quickly so that drivers must enter the pits at least twice during a race in order to maintain performance. Such a strategy flies in the face of Michelin's desire to showcase its tyres' performance characteristics – including their durability.
"A tyre that wears out after a few laps is not something that we aim to produce. We are not big fans of high degradation," the Michelin spokesman told Motorsport.com.
Tenders for tyre supply between 2020 and 2023 must be submitted by 31 August 2018.