Tenneco acquires Federal-Mogul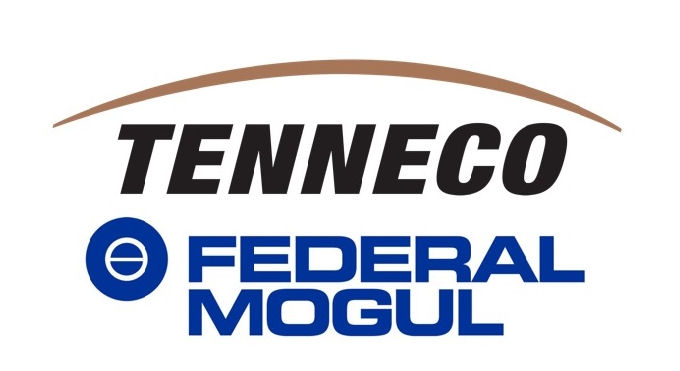 Automotive parts manufacturer Federal-Mogul is changing hands for US$5.4 billion. The new owner is vehicle ride performance and clean air products manufacturer Tenneco Inc., which yesterday signed a definitive agreement to acquire the business from Icahn Enterprises L.P. The acquisition is to be funded through cash, Tenneco equity and assumption of debt and is expected to close in the second half of 2018, subject to regulatory and shareholder approvals and other customary closing conditions.
Tenneco also announced its intention to bring together Federal-Mogul businesses that complement its own and then separate them into two independent, publicly traded companies through a tax-free spin-off to shareholders. Tenneco Ride Performance and Federal-Mogul Motorparts will be combined to form an aftermarket and ride performance company, while Tenneco Clean Air and Federal-Mogul Powertrain will join together in a new powertrain technology company. The businesses will be separated in the second half of 2019.
"This is a landmark day for Tenneco with an acquisition that will transform the company by creating two strong leading global companies, each in an excellent position to capture opportunities unique to their respective markets," said Brian Kesseler, chief executive officer of Tenneco. "Federal-Mogul brings strong brands, products and capabilities that are complementary to Tenneco's portfolio and in line with our successful growth strategies. Unleashing two new product focused companies with even stronger portfolios will allow them to move faster in executing on their specific growth priorities."
Carl C. Icahn, chairman of Icahn Enterprises, stated: "Icahn Enterprises acquired majority control of Federal-Mogul in 2008 when we saw an out-of-favour market opportunity for a great company. During that time, we have built one of the leading global suppliers of automotive products. I am very proud of the business we have built at Federal-Mogul and agree with Tenneco regarding the tremendous value in the business combination and separation into two companies. We expect to be meaningful stockholders of Tenneco going forward and are excited about the prospects for additional value creation."
Post-close operating structure
Upon completion of the acquisition, Tenneco will operate the combined businesses under a structure designed to facilitate the integration of Tenneco and Federal-Mogul and then the separation of the resultant Aftermarket & Ride Performance and the Powertrain Technology companies.
Aftermarket & Ride Performance: Tenneco expects the combination of its Ride Performance business with Federal-Mogul's Motorparts business to result in the establishment of a "global aftermarket leader with an impressive portfolio of some of the strongest brands in the aftermarket."
The aim is for the new company's broader aftermarket product coverage, stronger distribution channels and enhanced channel development to strengthen its position in established as well as high growth markets such as China and India, and drive success through new mobility models and capturing evolving e-commerce opportunities.
On the OE side of the business, the combination creates a portfolio of braking and advanced suspension technologies and capabilities that, according to Tenneco, "set the foundation for meeting changing performance requirements for comfort and safety, and ultimately reinventing the ride of the future with new solutions for ride differentiation and capitalising on electrification and autonomous driving trends."
Powertrain Technology: This company, says Tenneco, will be "one of the largest pure play powertrain suppliers." It believes the combined business will offer a "robust portfolio" of products and systems solutions that improve engine performance and meet tightening criteria pollutant regulations and fuel economy standards. With its global scale, the company will drive content growth due to the demand for improved engine performance, tightening emissions regulations, light vehicle hybridisation and expanded market opportunities with commercial truck and off-highway customers.
Terms of agreement
Tenneco will acquire Federal-Mogul for $5.4 billion through a combination of $800 million in cash, 5.7 million shares of Tenneco Class A common stock (representing a 9.9 per cent voting interest), 23.8 million shares of Non-Voting Class B common stock and assumption of debt. Under the agreement, Tenneco can reduce the number of shares of Class B Non-Voting common stock by up to 7.3 million shares and increase the cash consideration proportionately at the closing.
Tenneco has put in place committed debt financing to fund the transaction, which will replace Tenneco's existing senior credit facilities and certain senior facilities at Federal-Mogul.
Upon closing, Tenneco expects a pro forma net debt-to-adjusted EBITDA ratio of approximately 3x. The company is targeting a net debt-to-adjusted EBITDA ratio of approximately 2.5x by the end of 2019.