Adding a splash of colour to BTCC race weekends in 60th Anniversary year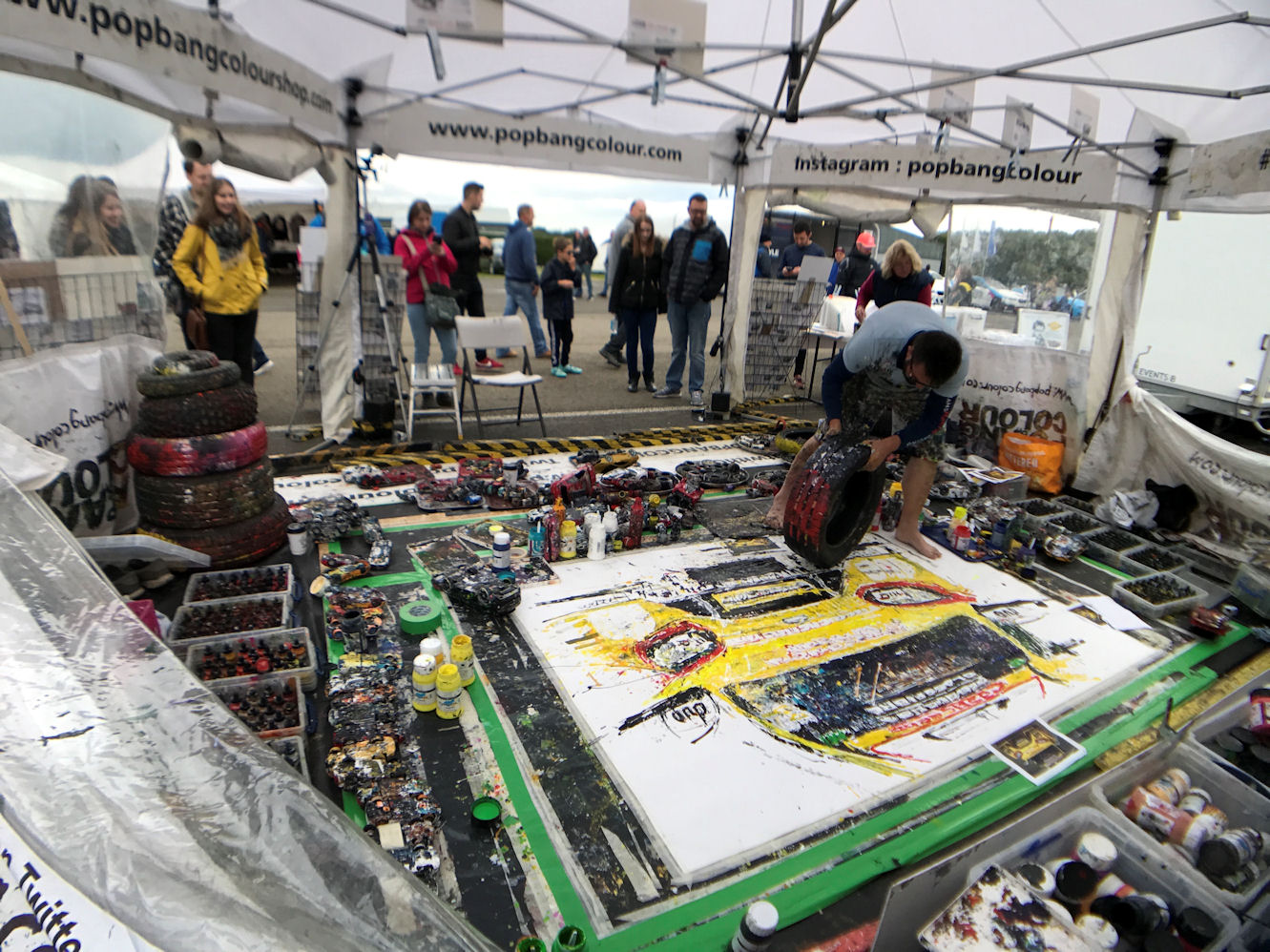 Dunlop has partnered with contemporary British automotive artist Ian Cook of Popbangcolour to produce a special series of BTCC paintings that celebrate 60 years of touring car racing. The artwork is being created in aid of Macmillan Cancer Support.
Cook will use Dunlop tyres to work his magic and will do so within the trade area at six rounds of the Dunlop MSA British Touring Car Championship. Fans will vote on a number of BTCC images via Dunlop social media platforms prior to each round, and Popbangcolour will then create the most popular image as an artwork at the circuit.
A special 60th anniversary painting will also be produced to coincide with the BTCC's official Diamond Jubilee celebrations in Snetterton on 28-29 July. This 60th anniversary artwork will be signed by current and past BTCC drivers and put up for auction, with monies raised going to Dunlop's corporate charity, Macmillan Cancer Support.
"We are delighted to be partnering with Popbangcolour in 2018 to bring a collection of special paintings celebrating 60 years of BTCC," said Andy Marfleet, marketing director at Dunlop. "In a year in which Dunlop celebrates 130 years, and 15 years as title sponsor, it's great to use our BTCC platform to raise funds for Macmillan Cancer Support, which is a very worthy charity and one close to our hearts."
"I'm really excited to be partnering with Dunlop tyres to create contemporary and classic BTCC themed artworks in the series' 60th anniversary year," shared Cook. "It will also be great to create artwork with the Dunlop BTCC tyres that have been used to put a fast lap around the circuit."
Since 2008, Ian Cook has combined his passion for cars into a career as an artist, shunning the traditional brush to create artwork by painting with radio-controlled cars, toy car wheels and Dunlop tyres. This has resulted in over 400 works of art over ten years and the breaking of a Guinness World Record whilst painting with a full-sized car. Cook's artwork has also appeared across numerous television shows including Top Gear's art special. Popbangcolour can be followed on Facebook, Twitter and Instagram #PaintwithCars.