Michelin Motorsport announces Junior BRC fund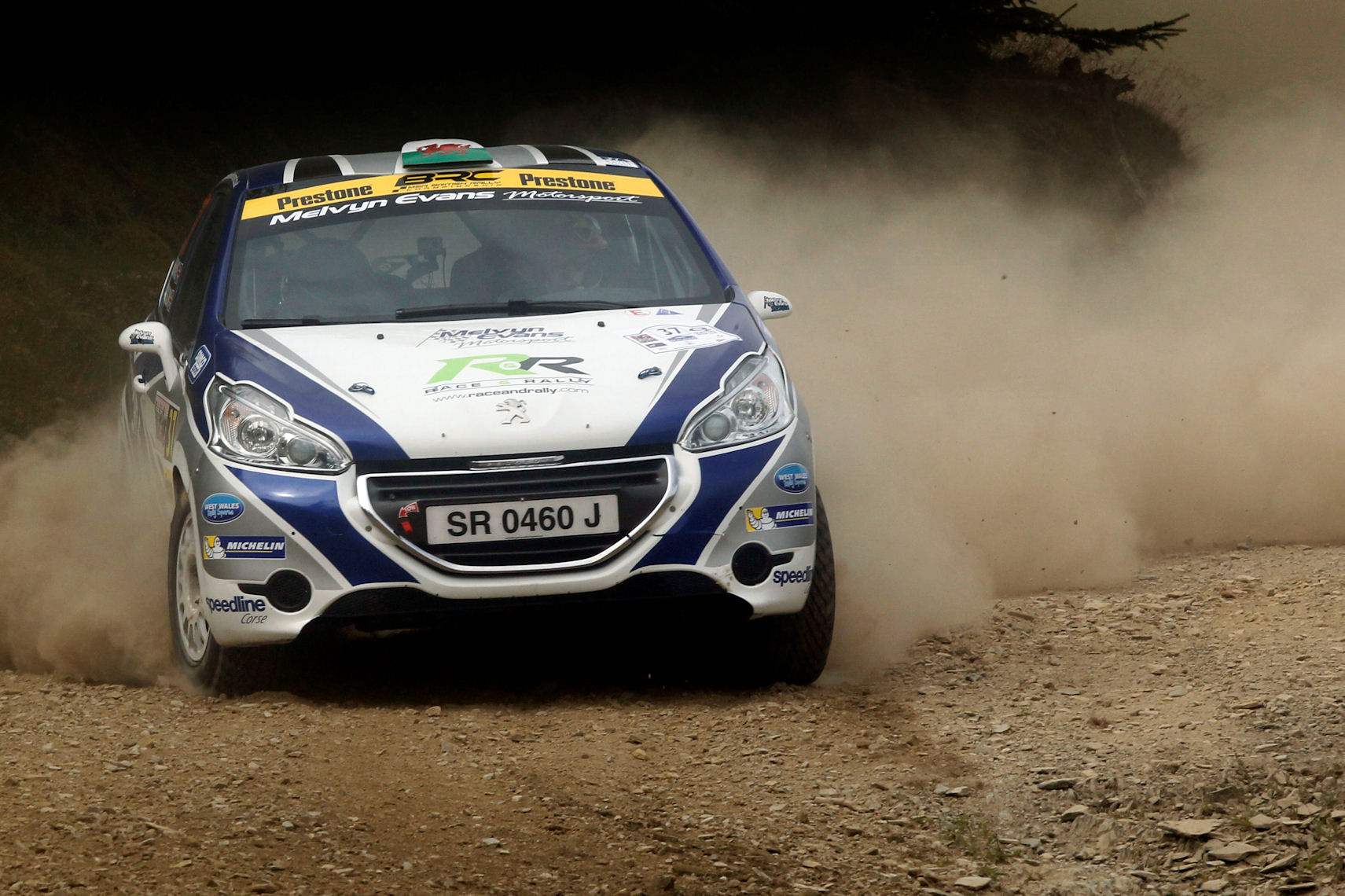 Michelin Motorsport and Peugeot Sport UK/Ireland have joined forces to create the Michelin Peugeot Sport Cup, which will run in the 2018 Prestone MSA British Rally Championship for the 208 R2 in the Prestone MSA Motorsport News Junior BRC. The Cup will be open to any Peugeot 208 R2 crew in the Junior BRC that competes on Michelin tyres and uses Total oils supplied by Peugeot Sport UK/Ireland distributor Race & Rally. Crews will compete for a cash incentive based on their performance in the series; for the coming season, a total prize fund of £24,000 is available.
An outright victory in any round for a 208 R2 team running on Michelin rubber in the Junior category will net them £2,500, while second and third place in the Junior category attracts prizes of £1,000 and £500 respectively.
The Junior BRC is one of the most hotly contested championships in Europe and is open to competitors under 26 years of age. Talented youngsters will tackle each of the seven rounds of the series in R2 specification machinery. At present, seven Peugeot Sport UK/Ireland 208 R2 crews have signalled their intention to contest the series.
The prize fund from Michelin is also complimented by end of season prizes for the highest and second highest place 208 R2 crew. The highest placed Peugeot crew will receive a visit to the Porsche Experience Centre in Silverstone for a Driver Evaluation and on-circuit driving day with the runners up bagging a trip to Clermont-Ferrand, France for a tour of the Michelin's global Motorsport Facility.
"The Junior BRC is always one of the closest fought categories in rallying and the Peugeot 208 R2 has proved its worth for several years as one of the leading marquees in the series" says Raymond Moore, head of Peugeot Sport UK/Ireland. "With so many crews using the 208 R2 in this year's series, we are overjoyed to partner with Michelin to be able to offer an additional incentive to Peugeot crews, enabling them to have the chance to win a substantial prize fund towards their season's rallying. Michelin has been the choice of many champions over the years and the 208 has been developed with the brand in mind. The Cup will further enhance an already strong Junior entry and we look forward to seeing how contenders fair on the opening round in March at the NCS Border Counties Rally."
"We are delighted to welcome the Michelin Peugeot Sport Cup for the season ahead," adds Prestone MSA British Rally Championship manager, Iain Campbell. "The 208 R2 is an extremely popular car and we are excited to see so many already register for the series and we hope this news will encourage a few more crews to come and join the action. The Junior BRC has been a hotbed for international talent with fierce competition throughout the last two seasons and I see 2018 being no different as the pace will be phenomenal right from the word go."