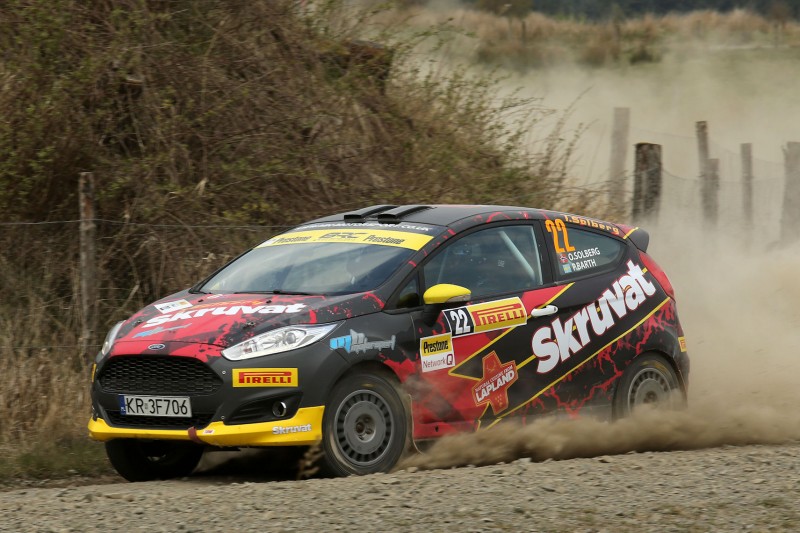 This year, Pirelli provide prizes at each event as well as at the end of the year
Pirelli, in association with the Prestone MSA British Rally Championship, has confirmed the prizes available to Pirelli registered crews in this year's series. The tyre maker states it will "increase its involvement" in 2018, and will provide prizes at each event as well as at the end of the year.
On every rally, first place will receive £1000, second place £600 and third place £300. For Pirelli registered drivers in the Junior category, first place will receive £500 and second place £250; while the first Cadet Cup driver will receive £200 and second cadet £100. At the close of the season, Pirelli will give the 2018 British Rally Champion £1,500 and the British Junior Champion £1,000.
According to Pirelli, these prizes demonstrate its commitment to rallying – one of the many motorsport disciplines it supports. For the BRC, Pirelli offers specially-developed P Zero tyres for asphalt and Scorpion tyres for gravel; these are directly derived from the specialised tyres that also figure on the World Rally Championship.
The BRC consists of six rounds, starting in Jedburgh for the Border Counties Rally from March 10-11 and finishing in Wales in November. Round two is very special for Pirelli as it takes place in Carlisle, around the home of one of its two British facilities: The Pirelli International Rally will get underway from the Dalston Road manufacturing plant, where Pirelli employees and their families will be able to watch the ceremonial start. Competitors will then head to Kielder Forest for the competitive action.
"As we step up our involvement in the British Rally Championship, we're delighted to help our crews with a selection of generous prizes that will help them make their way up through the sport: a key priority for Pirelli globally," says Matthew Corby, Pirelli UK operations manager. "The British Rally Championship is acknowledged as one of the most competitive national rally series in the world, which has already produced an impressive array of world champions and factory WRC drivers. With the help of these latest initiatives, we aim to continue that trend in 2018."
"With excitement building and the new season just days away, we are delighted to welcome further involvement from Pirelli ahead of the 2018," comments Iain Campbell, Prestone MSA British Rally Championship manager. "The prizes for 2018 will really incentivise our crews and help cover costs when putting a championship campaign together. Pirelli has a long association with the BRC and has helped nurture the best young rallying talent. We look forward to working with them throughout 2018 to help bring on the next generation of stars."
Registrations for the 2018 championship are now open at www.msabrc.com and crews have until the end of the day to enter the first round of the championship – the NCS Border Counties Rally. Competitors can enter the rally at www.bordercountiesrally.co.uk.
Category: Motorsport