Merityre raises over £1,000 for charity from car show event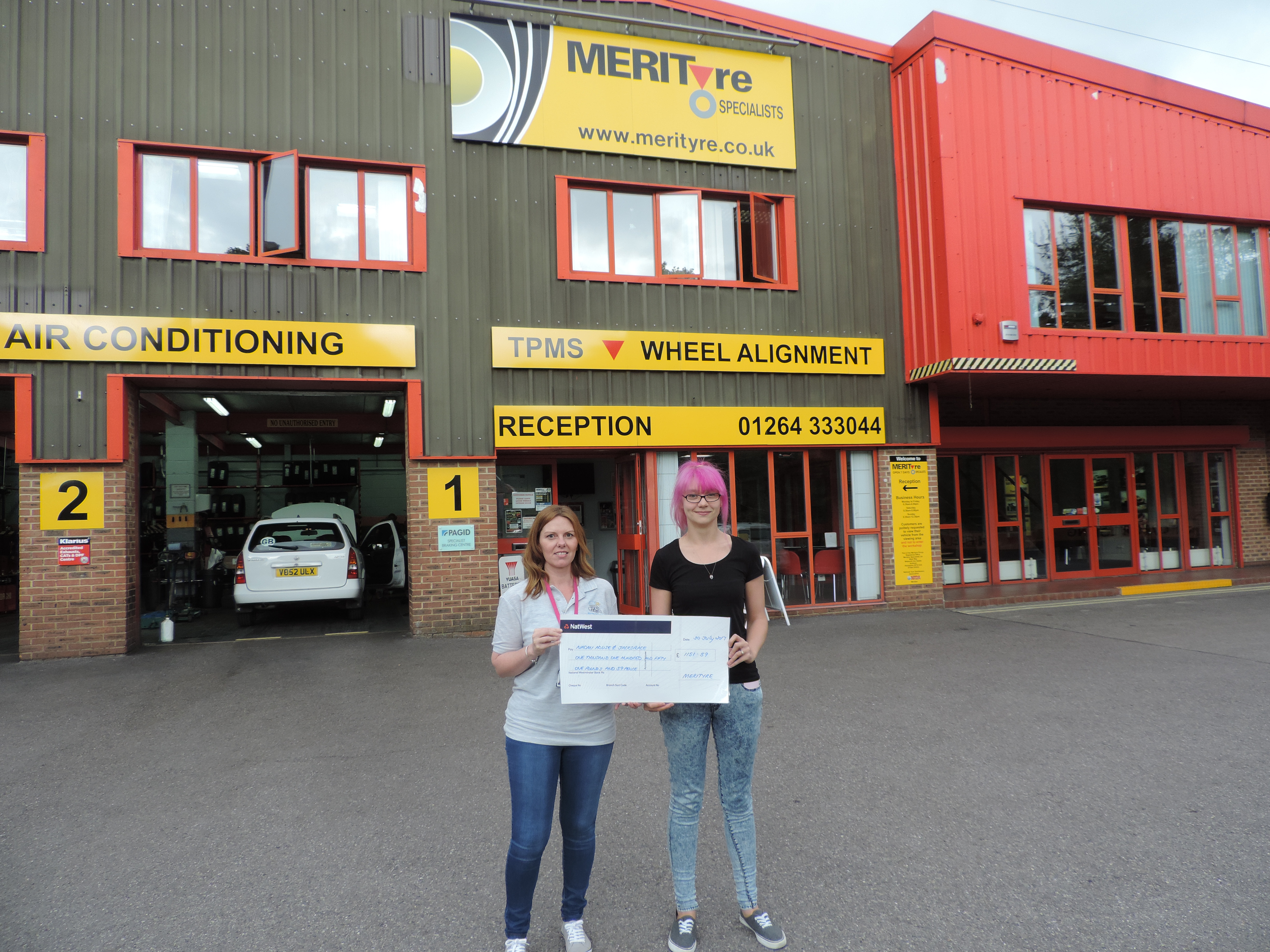 Merityre Specialists Ltd held their charity car show at their Andover, Hampshire branch on 30 July 2017, raising over £1,000 for a local charity.
According to the company, the sun shone as Merityre's main warehouse yard steadily filled up with an array of over 50 cars, including a life-size model of Mater from the Disney Pixar's Cars franchise, a hillclimb champion Ginetta G33 and a classic Ferrari 308 GTB, alongside a real mix of show cars, modified cars and classic cars. The promise of 'something for everyone' stood true, as enthusiasts young and old enjoyed the selection on display.
The event was in aid of local charity Naomi House and Jacksplace, who provide expert hospice care to more than 440 life-limited and life-threatened children, young people and their extended families across the south of England. The final total Merityre raised on the day stands at £1,151.59. This was raised through a variety of activities on the day, including a raffle with prizes donated by tyre manufacturers and local companies, a BBQ, face painting and car show entry costs.
Top Gear's original 'Stig' Perry McCarthy was a big hit with the crowds, with a Q&A session featuring a host of anecdotes about Jeremy Clarkson, Richard Hammond and James May and his experiences filming Top Gear, and offering visitors the opportunity for selfies and autographs.
Perry McCarthy also chose his favourite car of the show, which went to a classic Porsche 356B T5 affectionately nicknamed Tubby, owned by Ian Stockwell. The car had a wonderful story involving 'his' journey over from America, which Perry took a particular liking to. Owner Ian received a Goodyear and Dunlop goody bag alongside vouchers and a Merityre trophy.
Sophie Lang, marketing assistant at Merityre and organiser of the day, said: "We are absolutely overwhelmed by the amount raised on the day and hope this will make a big difference for Naomi House & Jacksplace. We would also like to say an enormous thanks to everyone who showed their support for our very first charity car show – from the drivers who brought their beautiful cars down, to all the members of the public who popped along during the day to experience what we had on offer! We hope everyone had a wonderful afternoon."
Merityre's event was supported by tyre manufacturers including Goodyear, Dunlop, Bridgestone, Cooper, Pirelli and Continental, who all assisted the day's activities with a reactions test, football game, Jordan team car and a selection of tyre information and freebies and more.