Doublestar surprises with demand for Kumho Tire discount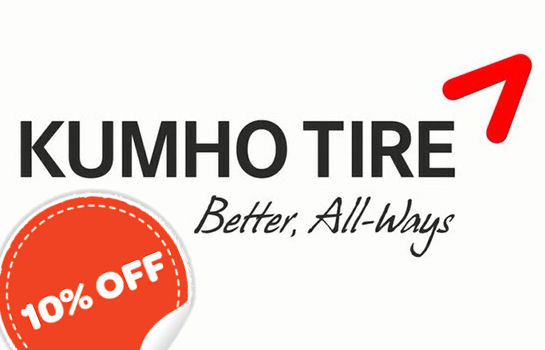 Just when it seemed the sale of a controlling stake in Kumho Tire to Qingdao Doublestar Tire was in the bag, the Chinese tyre maker has surprised everyone with its demand that Kumho Tire's creditors reduce their KRW 955 billion (£650.3 million) bid price by ten per cent. Will this cause the deal to fall apart?
Earlier this week, Doublestar submitted documents to South Korea's government and the talk was of a rapid completion of the transaction. However, as The Korea Herald reported yesterday, an official from one of the creditors commented anonymously that "instead of cancelling the deal, Qingdao Doublestar demands us lower the price."
The creditors can hardly afford to offer Doublestar a ten per cent discount. The current sales and purchase agreement estimates the sale price for the 42.01 per cent share in Kumho Tire to be KRW 955 billion, however they creditors won't actually walk away with anything near that much should they sell to Doublestar as they've agreed to pay 0.3 per cent of the Korean tyre maker's sales as a brand usage fee to Kumho Asiana Group for 20 years in addition to the 0.2 per cent that Doublestar will pay. Based upon 2016 annual sales of KRW 2.95 trillion (£2.0 billion), this amounts to some KRW 180 billion. Should Doublestar's latest demand be met and the price for the Kumho Tire share be decreased by KRW 95 billion, the creditors would be out of pocket to the tune of KRW 275 billion (£187.3 million) after the transaction is completed.
But offering Doublestar a discount would raise another issue – it would, as BusinessKorea comments, bring negotiations more or less "back to square one again." The publication writes that if the creditors accept Doublestar's demand to cut the SPA estimated price by ten per cent, it would enable Kumho Asiana chairman Park Sam-koo to exercise his right of refusal to acquire the stake in Kumho Tire. Should the bid more than KRW 859.5 billion (£585.3 million), and assuming the main creditor the Korea Development Bank will allow him to bid through a consortium, it is possible he could become the new owner.