Continental net income down: Raw material costs deflate tyre-related earnings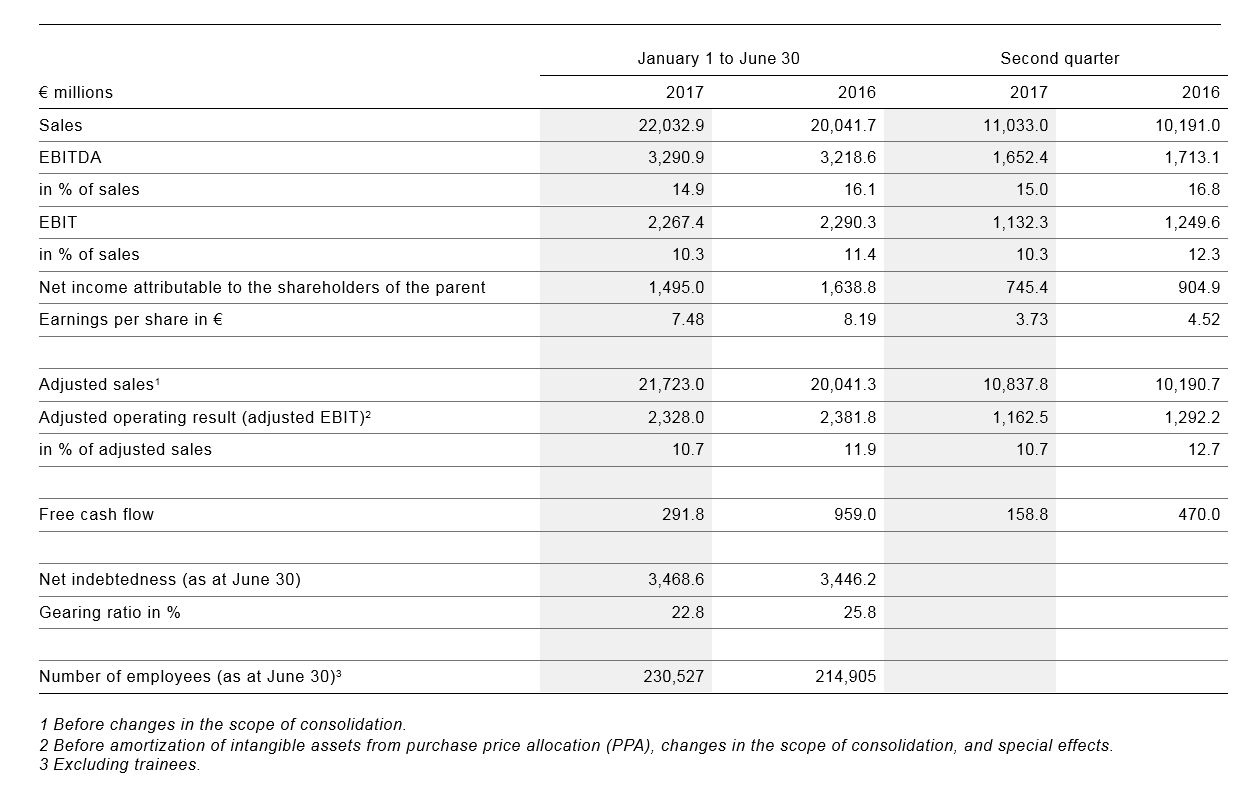 Although sales rose, sharp increases in raw material costs held back earnings within Continental's Tire and ContiTech divisions in the first half of 2017. Reporting the company's first half and second quarter results, Executive Board chairman Dr Elmar Degenhart shared that despite a 9.4 per cent year-on-year increase in sales during the six months to 30 June, to 8.6 billion euros, these costs impacted the Continental Rubber Group's earnings by some 300 million euros. Rubber Group EBIT dropped 11.2 per cent to 1.2 billion euros in the first half of the year and the margin contracted from 17.7 per cent to 14.4 per cent.
Overall, Continental anticipates that raw materials will have a negative impact of approximately 450 million euros for the entire year, 50 million euros less than forecast at the start of the year.
The news was all good within the company's Automotive Group. For the first half of the year, the company reports Automotive Group sales of 13.4 billion euros, 10.2 per cent more than in the same period of 2016. EBIT was up 14.6 per cent to 1.1 billion euros and the EBIT margin rose from 7.7 per cent to 8.0 per cent. "Our business with innovative technologies for assisted and automated as well as with connected and efficient driving once again grew faster than the global market for passenger cars and light commercial vehicles," commented Degenhart. "Sales growth in this area came to ten per cent. For this reason, we are raising our forecast for the corporation's sales by 500 million euros to more than 44 billion euros."
Total Continental Corporation sales increased 9.9 per cent in the first half of the year, to 22.0 billion euros. EBIT was, at 2.3 billion euros, 1.0 per cent lower year-on-year, and the EBIT margin decreased from 11.4 per cent to 10.3 per cent. Net income declined 8.8 per cent to 1.5 billion euros.
In Degenhart's view, the half-year results confirm the expectations for the current fiscal year: "We are reiterating our earnings outlook and are pleased to be able to increase our sales forecast thanks to the growth momentum in the automotive business. We are confident that the Rubber Group's contribution to earnings in the second half of the year will be higher than in the previous year again." Degenhart continues to regard the market environment as challenging. "Economic and political uncertainties are notably influencing market activities. Over the past few years, we have further improved our agility and flexibility – and we are now benefiting from this."