Bosch launches compact KTS 350 diagnostic tool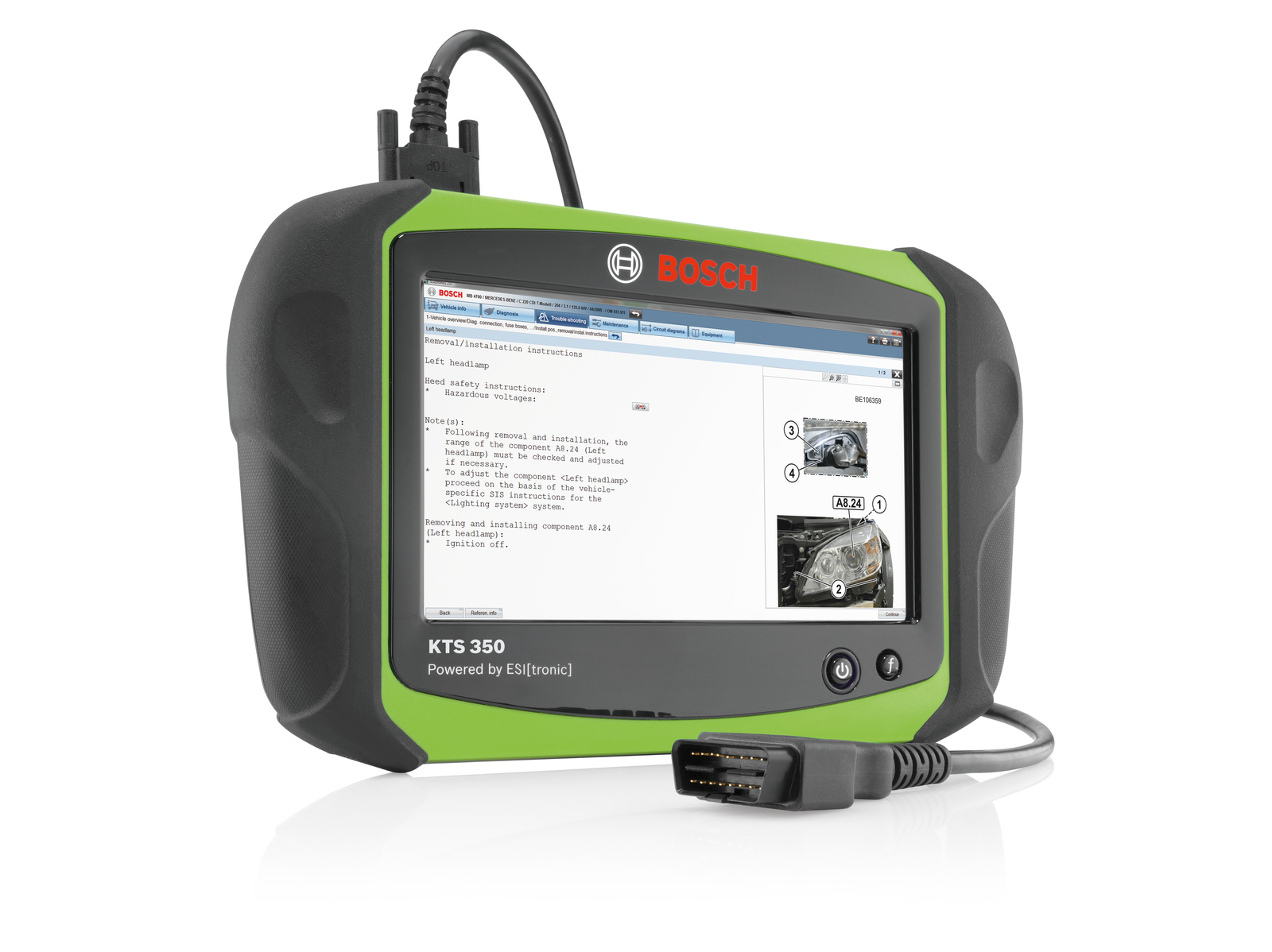 Tool includes 10-inch tablet PC and integrated communication module
Bosch has launched the new KTS 350, which it bills as a compact, all-in-one diagnostic tool. With a fast boot up time of 45 seconds and ESI[tronic] 2.0 already installed and configured, the tool is ready to use and the quick start ultimately saves time during each repair or service. The more powerful processor, four gigabytes of RAM and a quick 256-gigabytes SSD program memory combined with the current Windows 10 operating system ensure fast working. Windows 10 also facilitates the installation of additional applications so it can be easily integrated into existing workflows.
Parallel channel communication, also found on the KTS 560 and 590, allows communication to more than one CAN system simultaneously, further facilitating a quick repair. It also allows the tool to perform PassThru, the ability to enter the OEM portal and access updates required for the vehicle. The PassThru interface allows the technician to reprogram the control units via the portals of the vehicle manufacturers, and to access information and ECU programming downloads that the vehicle manufacturer requires.
Further reducing upload times, the KTS 350 also has Diagnostics over Internet Protocol (DoIP) capability which works 200 times faster than high speed CAN, improving efficiency for workshops and helping get to a fix even more quickly. Currently unique to Bosch products, it allows the tool to be used with vehicles just entering the aftermarket. It still supports all current and common vehicle interfaces, so technicians can make the most of the investment and use the device to perform reliable diagnostics using a single tool.