Goodyear upgrading airship base ahead of blimp arrival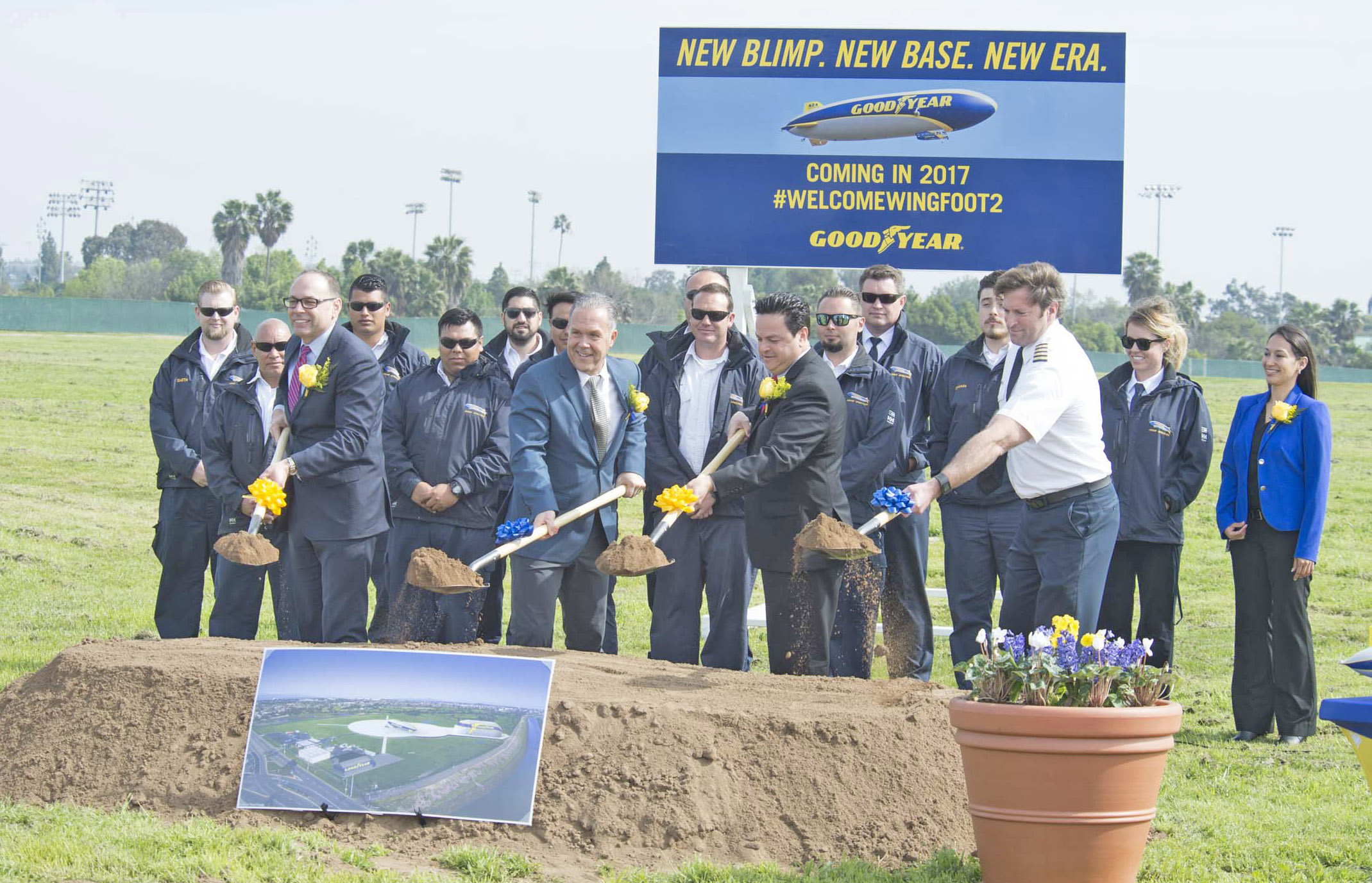 The Carson airship base, which Goodyear opened in 1968 to house members of its blimp fleet, is to receive major upgrades in order to accommodate the arrival of a new-generation Goodyear blimp at the site later this year. At the centre of this upgrade programme is a new hangar, the first in Carson. The inflatable hangar will be built out of 73 miles of partially translucent polyester fabric and will be almost nine-stories tall and longer than a football field. Goodyear anticipates that the hangar will be in place in July. Additional updates to the facilities at Carson include an enlarged mooring circle for ground handling, a new masting system and a new maintenance building.
Since 2014, Goodyear has been transitioning from its 1970's-era GZ model blimps to a new fleet of Zeppelin blimps. The new blimps feature an entirely new design and are said to be faster and quieter than the previous generation of blimps, and can carry more passengers. Wingfoot One was 'christened' in 2014 and Wingfoot Two last year, and both currently operate in Florida and Ohio. Wingfoot Two will replace the Spirit of Innovation, which is scheduled to retire in March.
"At Goodyear, we honour tradition and drive toward innovation," said Paul Fitzhenry, senior vice-president, Global Communications. "We are proud to usher in this new era of our world-renowned brand icon and look forward to operating the new blimp in our Carson base."