First Line provides layout diagrams to aid workshops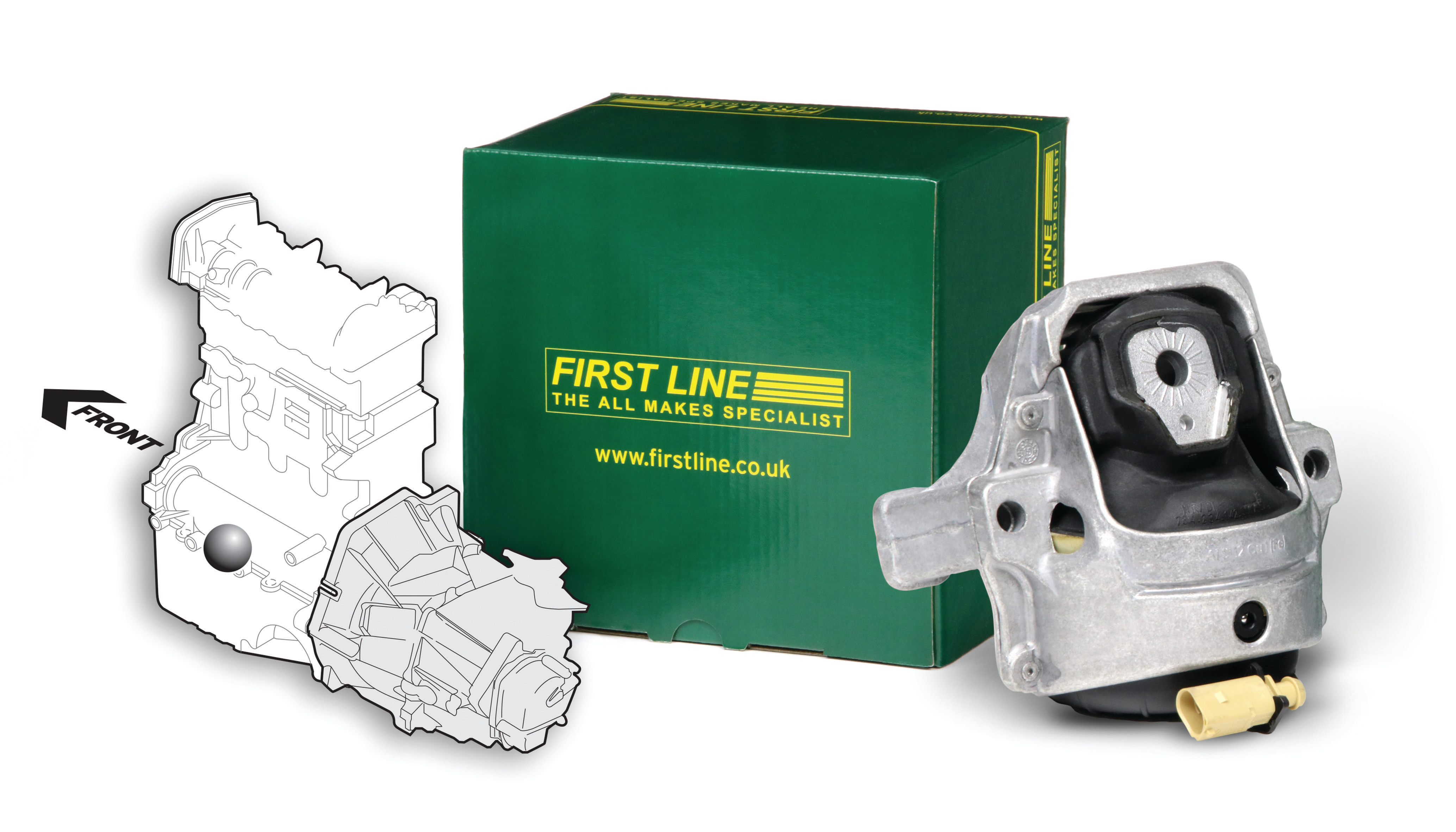 First Line has released easy to identify engine mounting layout diagrams for every part number. The brand says the importance of accuracy in fitting engine mountings led it to offer the diagrams, available via the First Line WebCat, and MAM, with TecDoc to follow shortly. The diagrams also help First Line customers make sure they are buying the correct product for their specific needs. With 39 different Engine Mounting positions for both 'in line' and 'transverse' layouts, product identification can be quite challenging, First Line explains.
First Line has more than 900 part numbers in its comprehensive engine mount range, covering in excess of 20,000 individual applications. It is constantly updating the programme to ensure its customers have access to the best possible vehicle parc coverage. This policy is evident with the addition of more than 60 new part numbers during 2016 and the fact that the range includes rubber, hydraulic and, with the most recent addition, electronically controlled hydro Engine Mountings. This latest Engine Mounting, First Line part number FEM4242, fits Audi A4, A5 and Q5 models with TDI engines.