Autodata – workshops should prepare customers for winter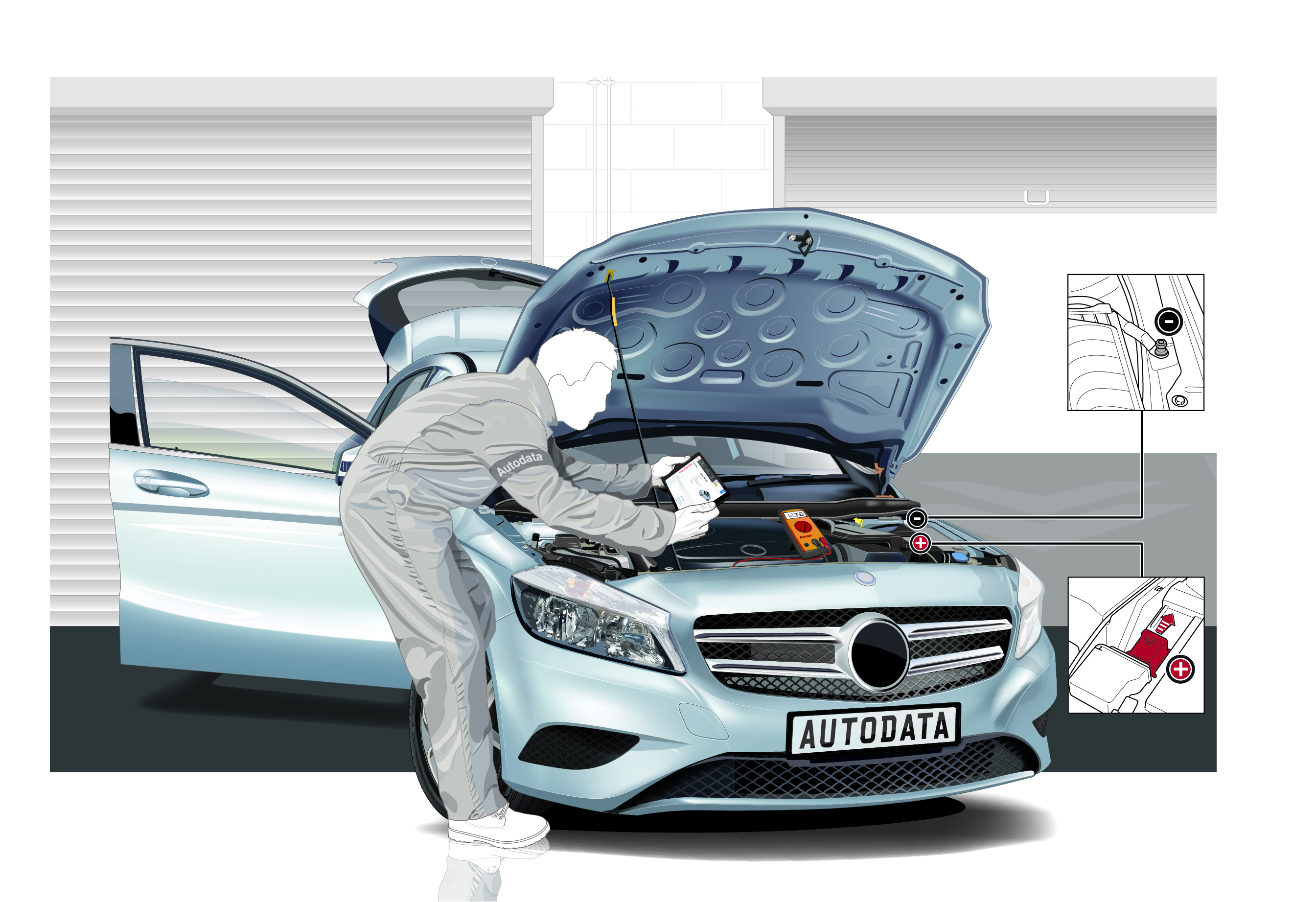 It's easy enough to prepare for the winter, therefore Autodata poses the question: Why then are UK drivers always so unprepared? Rather than waiting for customers' vehicles to break down this winter, the company recommends workshops be proactive and draw upon their customer database in order to inform motorists of the raised risk of battery and other vehicle faults during the cold months.
"With batteries, tyres, brakes, lubricants and even lack of antifreeze fluids being significant causes of winter breakdowns, winter services can be highly profitable," writes Autodata. "So why not encourage your customers to visit your workshop for a winter check-up, before they find themselves stranded at the roadside?"
Autodata's checklist for winter services includes the following:
– Battery
– Brakes
– Engine coolant
– Engine oil, brake/clutch fluid, PAS fluid
– Heating and air conditioning
– Interior/exterior lamps
– Tyre condition, pressures and tread depth
– Windscreen wipers & washers
– Screen wash level & strength
– Lubricate door locks & seals (if required)
– Driveshaft gaiters
– Auxiliary drive belt(s)
Leading reasons for winter breakdowns in the UK range from insufficient fuel to frozen engines, however battery failure remains the most common cause. According to Autodata, the number of vehicles with battery issues doubles in the winter months between November and February. Last winter, UK mechanics saw a 100 per cent increase of drivers with battery issues on the coldest days of the year.
Disconnecting and reconnecting a battery is not the simple procedure it once was. While exchanging the battery on your old Cortina or Cavalier was just a matter of installing a new unit and then reconnecting the battery cables, these days battery replacement is a job best left to the experts. But if a customer drives away from the workshop, only to discover an electrical component no longer works, they are unlikely to return the next time their vehicle needs work, nor will they recommend the workshop to family and friends.
"There are no good reasons to lose return business, as disappointing your customers can easily be prevented," opines Autodata. "Equipping your workshop with the most accurate, up-to-date and time-saving tools ensures that the work you carry out is of the highest standard and that nothing is ever forgotten. Autodata's dedicated battery disconnection and reconnection module has all the information technicians need to efficiently and successfully disconnect and reconnect batteries." The module includes diagrams that show the locations and procedures for disconnecting batteries; instructions on preparing the battery for disconnection; and a list of electrical components that need to be reset after the battery has been reconnected.
In addition to the battery disconnection and reconnection module, Autodata provides many more modules related to winter servicing, including models on electrical component locations, wiring diagrams, wheel alignment, tyre pressure monitoring systems and air conditioning.
One important customer retention tool, however, can't be supplied in module form. "Building genuine relationships with your customers is of great value," states the automotive technical information specialist. "Reassure them that not only do you know what you're talking about but that you care. Give them some free advice." Supplying an example of the kind of advice that shows customers a workshop is prepared to go the extra mile, Steve Durham from the Autodata Technical Support Team says: "Most people believe that air conditioning is only for keeping cool in summer. In reality, air-conditioning can also have an important role during the winter months too." He suggests giving motorists the tip that switching on their heating and AC systems together "speeds up the demisting process and warms up your vehicle quicker."