Conti launches third generation truck tyres in Malaysia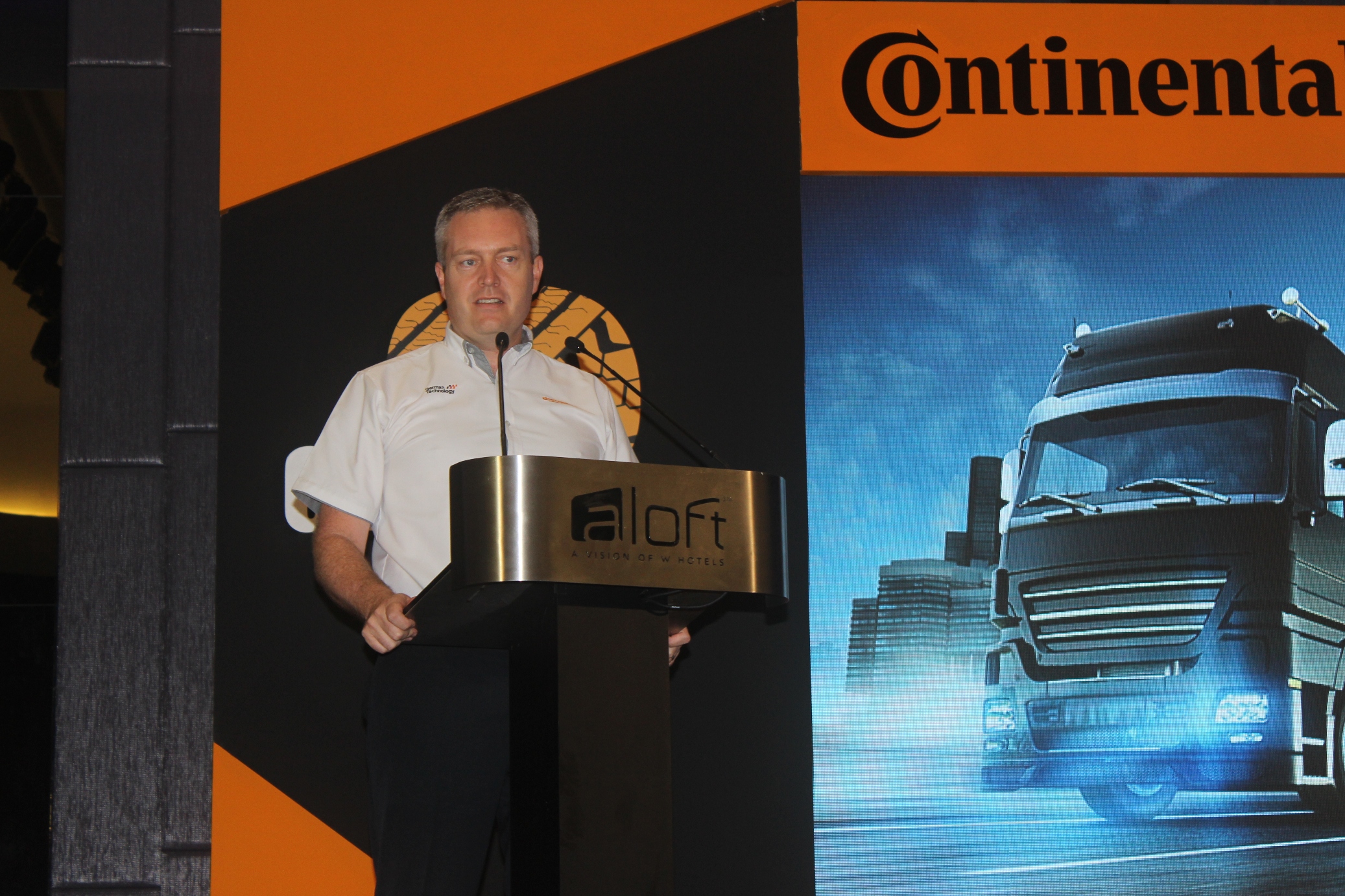 On 1 August Continental Tyre PJ Malaysia Sdn Bhd (CTM) launched its Generation 3 truck tyres; the Conti Hybrid HS3, the Conti Hybrid HT3 and the ContiUrban HA3, each individually designed to suit different axles and developed with the unique Asian road conditions in mind.
"Continental's new Generation 3 represents a milestone in the premium segment of commercial vehicle tyres. With an impressive 20 per cent increase in mileage performance and up to 6 per cent improved fuel efficiency, the new Conti Hybrid 22.5 sets the standard for cost effectiveness in the truck tyre industry. In addition, Generation 3 truck tyres come with the C3 Conti Casing Warranty which is a steadfast commitment to the quality Continental provides in its products," said Cameron Wilson, managing director of Continental Tyre Malaysia.
The Conti Hybrid HS3, which is a steer axle tyre features improved casing and greater steel cord strength for better retreadability.  The new and straight outer grooves also provide precise steering feedback while the stone ejection feature and heat endurance have been improved from the previous generation tyre. This tyre is suitable for regional roads and major motor ways on vehicles such as container hauliers, auto carriers, hazmat tankers, general and container cargos as well as for refridgerated goods carriers.
Designed for the trailer axle, the new Conti Hybrid HT3 has an improved tread pattern for optimum even wear. This tyre is designed to have a high value casing for premium retreadability and multiple tyre lives. It is suitable for the same application and vehicles as the Conti Hybrid HS3.
With the new dedicated urban tread compound and greater tread width, the ContiUrban HA3 delivers up to 20  per cent more mileage and 2  per cent better fuel consumption compared to its predecessor. Furthermore, its wider tread ribs, high-density interlocking sipes are said to offer enhanced wet braking performance.
During the launch CTM also introduced the HDR2+, designed for regional and long-distance application, catering especially for goods segment. The HDR2+ drive axle tyre reportedly delivers 25 per cent more mileage compared to its predecessor the HDR1.
The Conti Hybrid HS3 steer axle tyre is available in 295/80R22.5, while the Conti Hybrid HT3 trailer axle tyre is available in size of 11R22.5. Besides, the ContiUrban HA3 all-axle fitment tyre is available in sizes of 275/70R22.5 and 11R22.5, and the HDR2+ drive axle tyre is available in sizes of 11R22.5, 295/80R22.5 and 315/80R22.5. These tyres are manufactured in Continental's plant in PJ  and are now available at CTM dealerships nationwide – BestDrive, Continental, Dunlop Klinikar, Viking Stores and are available via direct sales to fleets.