Tracmax launches new X-privilo series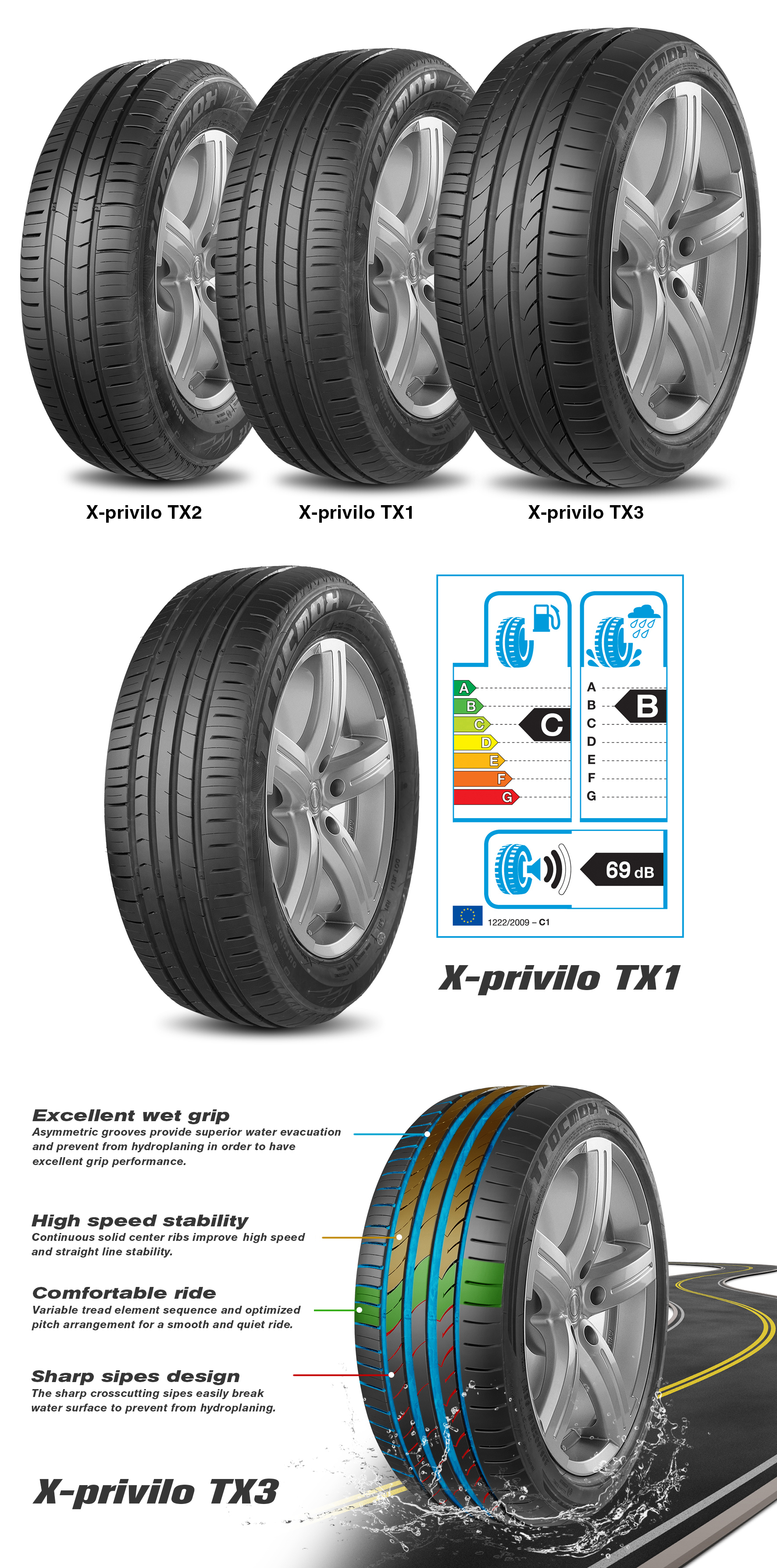 The new Tracmax X-privilo series has been launched, and will be presented by Crowntyre at May's Reifen 2016 in Essen, Germany.
Consisting of three patterns – the TX1, TX2 and TX3 – the Tracmax X-privilo range totals 164 sizes between 12 and 20 inches. Crowntyre states that the use of a new compound structure and optimised pattern design contribute to more eco-friendly features.
The TX2 is designed as an economical touring tyre, with a range from 12 to 16 inches. The TX1 is more focused on high performance, with sizes between 14 and 16 inches. The TX3 is oriented to the ultra-high performance segment and is currently presented in sizes from 16 inches to 20 inches. With the X-privilo series the Tracmax brands states that it has found a "good balance between rolling resistance, wet grip and noise control, which brings an excellent driving experience to users."
Optimized longitudinal and lateral grooves based on EU pattern trends supply good anti-hydroplaning performance, 3D rib blocks and optimized lateral grooves and sipes give the tyre "B-grade wet traction," according to Crowntyre. The rib pattern block in the shoulder increases handling and cornering performance, while the distribution of the pattern and the block stiffness yield better road contact and longer mileage performance.
Besides its grip performance, the combination of the new compound and pattern design also improves fuel efficiency and reduces noise for a more comfortable driving. Controlling sound pressure and tone, the X-privilo series has adopted variable pitch design to bring the noise level down to 69dB.