Nokian co-operating with Mika Häkkinen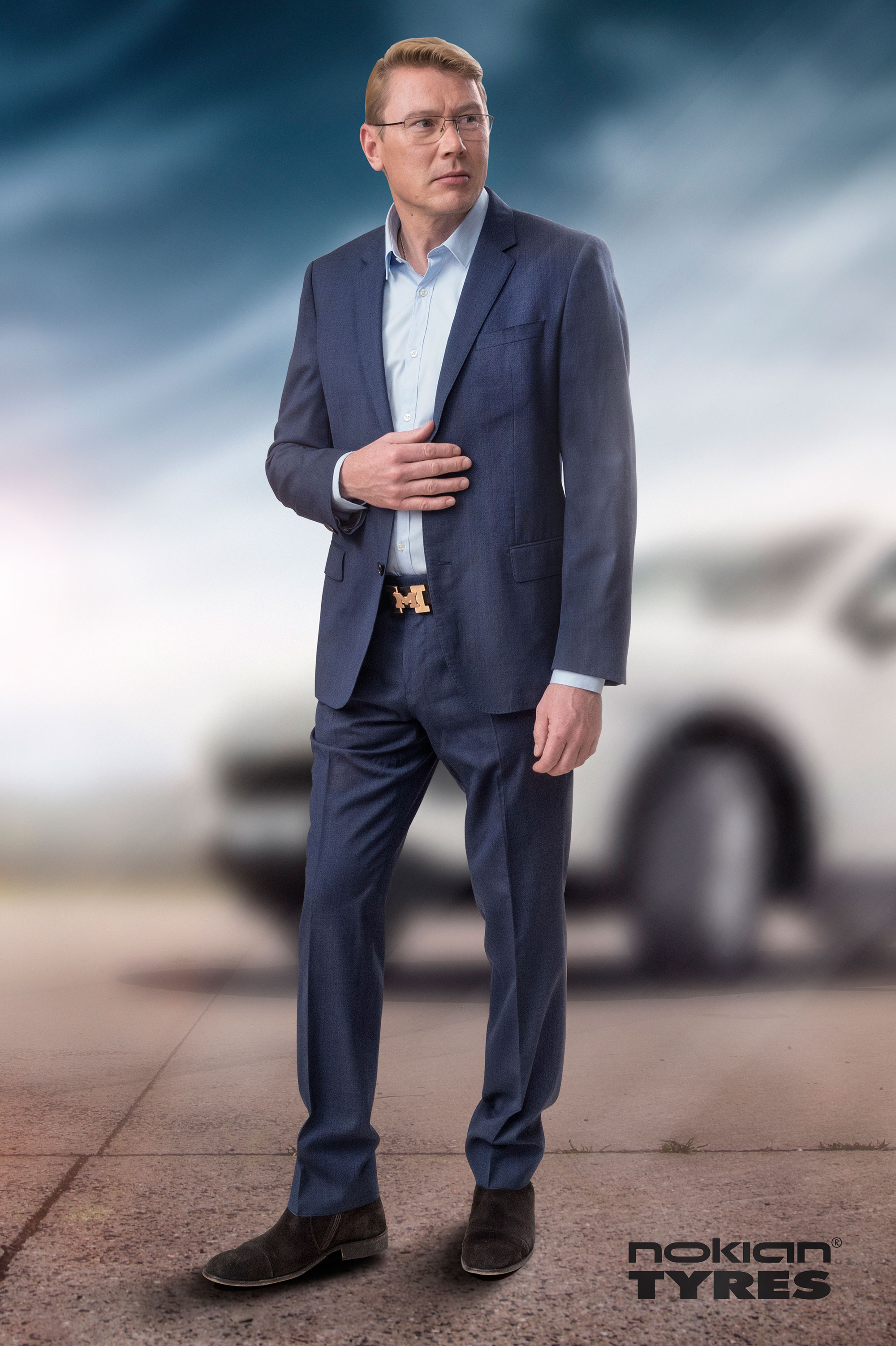 Two-time Formula One World Champion Mika Häkkinen is to become a brand ambassador of Nokian Tyres after Häkkinen signed a "multi-year partnership contract". Häkkinen will take part in various projects including promoting safe driving during the coming years.
"Mika is an iconic Finn who has shown with his personal example how to succeed and go to the very top in the world of Formula One", says Ari Lehtoranta, president and CEO of Nokian Tyres.
"He is a very down-to-earth person but at the same time an example of what the will to win and an uncompromising desire to reach ever better results can achieve. This is exactly the kind of drive we at Nokian Tyres value highly. We can't wait to get our projects with Mika started."
Häkkinen describes Nokian Tyres as a success story of Finnish industrial skill: "I think being Finnish is all about having determination and guts – that Finnish 'sisu' – the attitude to never give up. You need to constantly learn and develop new things to stay on top and be a winner."
"For me, it's paramount that I can trust my tyres and their performance also under extreme conditions. Nokian Tyres are Northproof: developed and tested under northern extreme conditions and I know I can count on them no matter what situation. Nokian Tyres is a top brand and I'm highly looking forward to working together with them", said Häkkinen.
Nokian Tyres is the market leader in premium product groups in the Nordic countries and Russia, and it is experiencing strong growth in the Central European and North American markets.