Hankook planning run-flat fitments for Ventus S1 evo2 SUV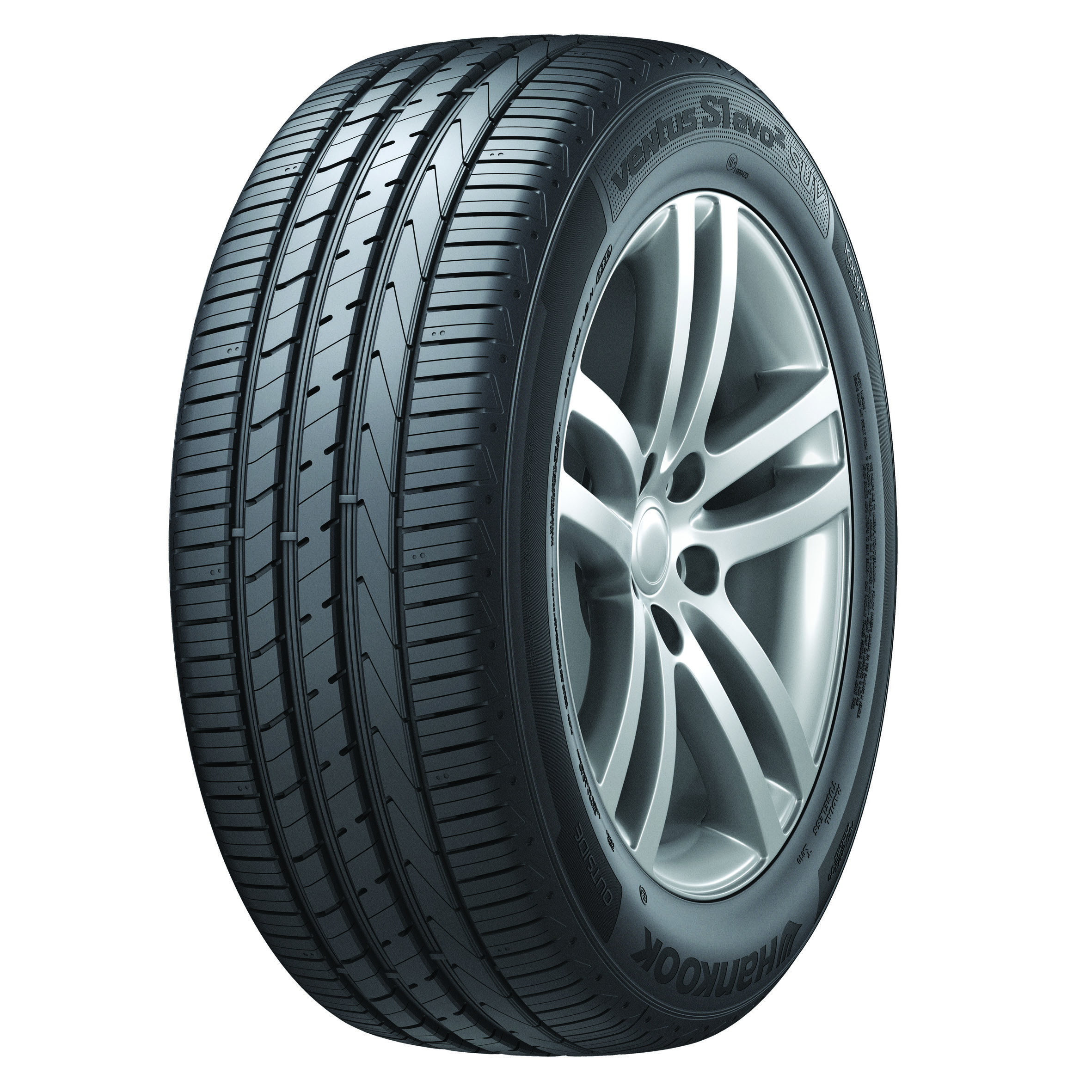 Hankook is planning to extend its Ultra high- S1 evo2 SUV performance tyre for premium sports utility vehicles with a run-flat equipped line. The company hasn't set out a firm timeframe of when we can expect this, but a spokesperson told Tyres & Accessories that the the Ventus S1 Evo2 is "one of our most popular 4×4 SUV tyres with an ever expanding tyre size range and shall eventually incorporate run-flat requirements."
Especially designed to meet the requirements for the popular high-performance, dynamic sports utility and sports activity vehicles, Hankook's Ventus S1 evo2 SUV tyres are designed to combine sport-dynamic driving performance with suspension comfort, low rolling noise and limited rolling resistance to drivers.  Subsequently, special attention has been taken to ensure features such as wet grip have been uniquely tuned to the demands of high-performance and premium SUVs.
As far as safety is concerned, the Ventus S1 evo2 SUV has been equipped with a multiple tread radius and double-layered rayon carcass, for maximum tread contact. DTM inspired technology also provide a three-layer block design, with its special staircase arrangement of the outer rib blocks, an even grip tyre contact area is attained, even as tyre wear progresses, thereby guaranteeing exceptional traction performance throughout the entire lifespan of the tyre.
According to Hankook, the Ventus S1 evo2 SUV has been supplied as original equipment to premium cars such as BMW X5 and Porsche Macan alongside receiving various recommendations for its convincing performance in independent tyre tests. The line-up of the pattern, designed both as original equipment and for the replacement market currently covers 26 sizes ranging from 17 to 22 inches, many of which have XL markings for increased load-bearing capacity targeted at compact crossover models to larger premium to sports SUVs.