Mitas bringing Terra Force-R to market in Q1 2016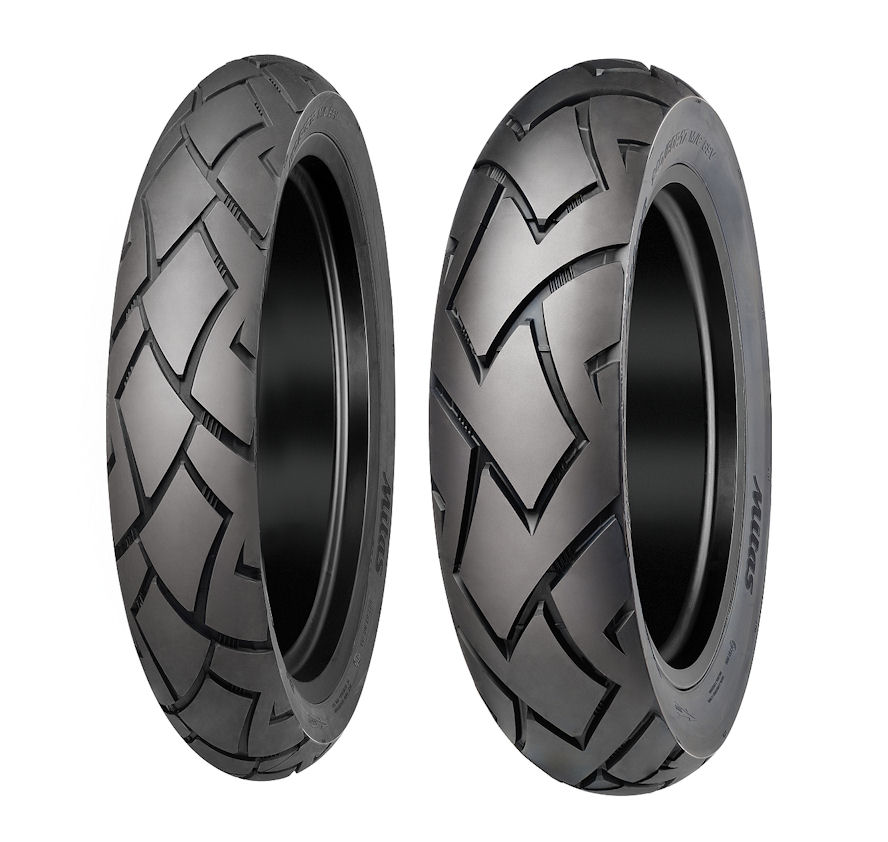 At last November's EICMA motorcycle show in Milan, Mitas unveiled its Terra Force-R, a dual-purpose radial with a street-oriented tread pattern. The new tyre is an upgrade of the MC30 pattern and places a focus upon durability and stable performance throughout the tyre's entire lifespan.
Mitas states that the Terra Force-R is optimised for 90 per cent on-road and ten per cent off-road use, and as such the traction it offers makes it "an excellent choice for riders of adventure motorcycles." An optimised tread block design ensures great straight-line stability, the tyre maker adds. "The latest development in tread pattern design will make the journey more enjoyable in all weather conditions."
Terra Force-R will be introduced on the market during 2016 in the following sizes, with the first of these coming to market in the first quarter of the year.
110/80R19 59V TL
150/70R17 69V TL
140/80R17 69V TL
120/70R19 60V TL
170/60R17 72V TL