Watchdog: Kwik Fit charged customers for nitrogen without asking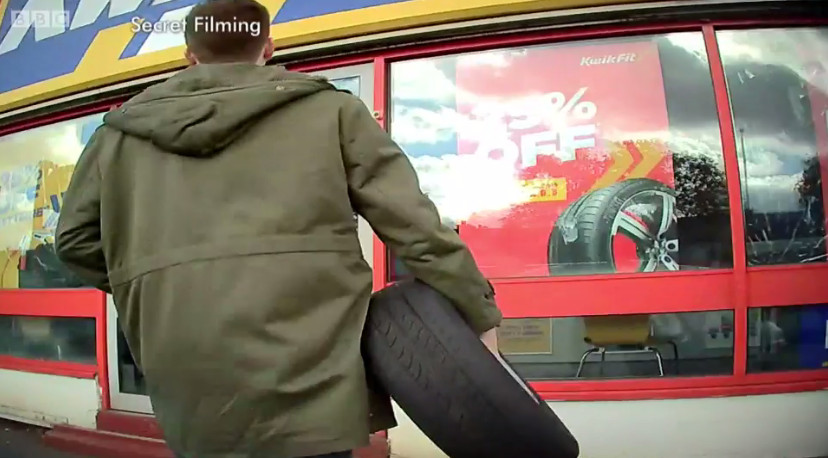 Leading national tyre retailer Kwik Fit found itself subject to investigation by the BBC's Watchdog consumer programme on 5 November, with presenters asking: "They sell 5 million tyres a year, but are they inflating bills by charging for thin air?"  Following that less that auspicious introduction, based on customer complaints and the testimony of a whistle-blower that still works in Kwik Fit branches, Watchdog went on to suggest the national fast fit chain is charging customers £1.50 per tyre for nitrogen inflation without asking.
To illustrate their point Watchdog sent undercover staff on a number of mystery shopping expeditions and found that nine out of ten were charged without asking. And what's more, of the nine that had been charged for nitrogen inflation, the testimony of experts featured on the programme suggested that only three had actually had any nitrogen added to their tyres. Only two of these had significant amounts of nitrogen added to the tyres. The inference was that in two-thirds of occasion nitrogen inflation equipment wasn't even used.
Information provided by the anonymous whistle-blower suggested staff were adding nitrogen inflation to bills in order to meet monthly commission-based sales targets.
In response Kwik Fit apologised unreservedly and said it would review procedures, offer dissatisfied customers a refund and a £5 voucher as well as supply nitrogen inflation free of charge during the review period. Tyres & Accessories contacted executives for comment, but was told they had nothing further to add to the above statement.
The latest report marks the third time Kwik Fit has been subject to a BBC consumer programme investigation in the last five year. This follows an earlier Watchdog report in September 2010, followed a "Your Money, Their Tricks" report in 2013 – both of which made claims about over charging.